NPC deliberates methods for selecting Macau chief, forming legislature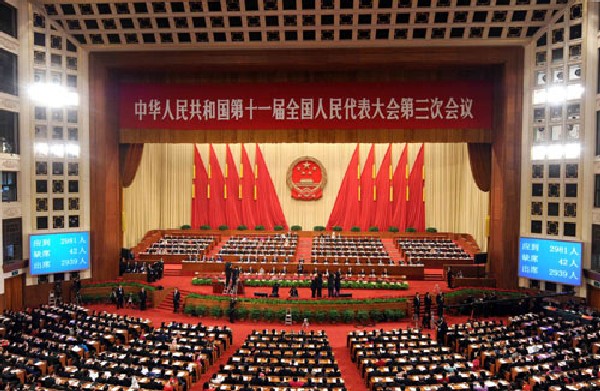 Beijing, China, 28 Feb –  The National People's Congress (NPC) Standing Committee, China's top legislature, deliberated Monday a report concerning methods for the selection of Macau's chief executive and formation of the region's legislative council.
The report on whether it is necessary to amend the methods for forming the Legislative Assembly of the Macau Special Administrative Region (SAR)  in 2013 and measures for selecting Macau SAR chief executive in 2014 was submitted by Macau SAR chief executive.
According to Xinhua news agency a statement released after Monday's bimonthly session of the NPC Standing Committee, said the interpretation of articles of the Macau SAR Basic Law, adopted by China's top legislature on Dec. 31, stated that amendments on selecting chief executives and forming the legislative council should be decided by the NPC Standing Committee in accordance with Macau's real situation, upon the report submitted by the SAR's chief executive.
The report, which reflects the majority opinion of the people of Macau, proposes maintaining the current methods for selecting chief executives by an electoral committee, as well as upholding the current system of forming Macau's legislative council with members directly and indirectly elected by the public and commissioned councilors.
The development of Macau's political system should be made within the framework of the Macau SAR Basic Law and in a manner that helps to maintain the SAR's long-term stability, Li Fei, deputy director of the Commission for Legislative Affairs of the NPC Standing Committee, has said.
Macau returned to China on Dec. 20, 1999.(Macaunews/Politics)