New stage of "One Country, Two Systems" principle set to bring opportunities to Macao
New stage of "One Country, Two Systems" principle set to bring opportunities to Macao

Link copied
Chief Executive Ho Iat Seng says city has entered a new stage of "transformational development" and wants to explore overseas tourism markets.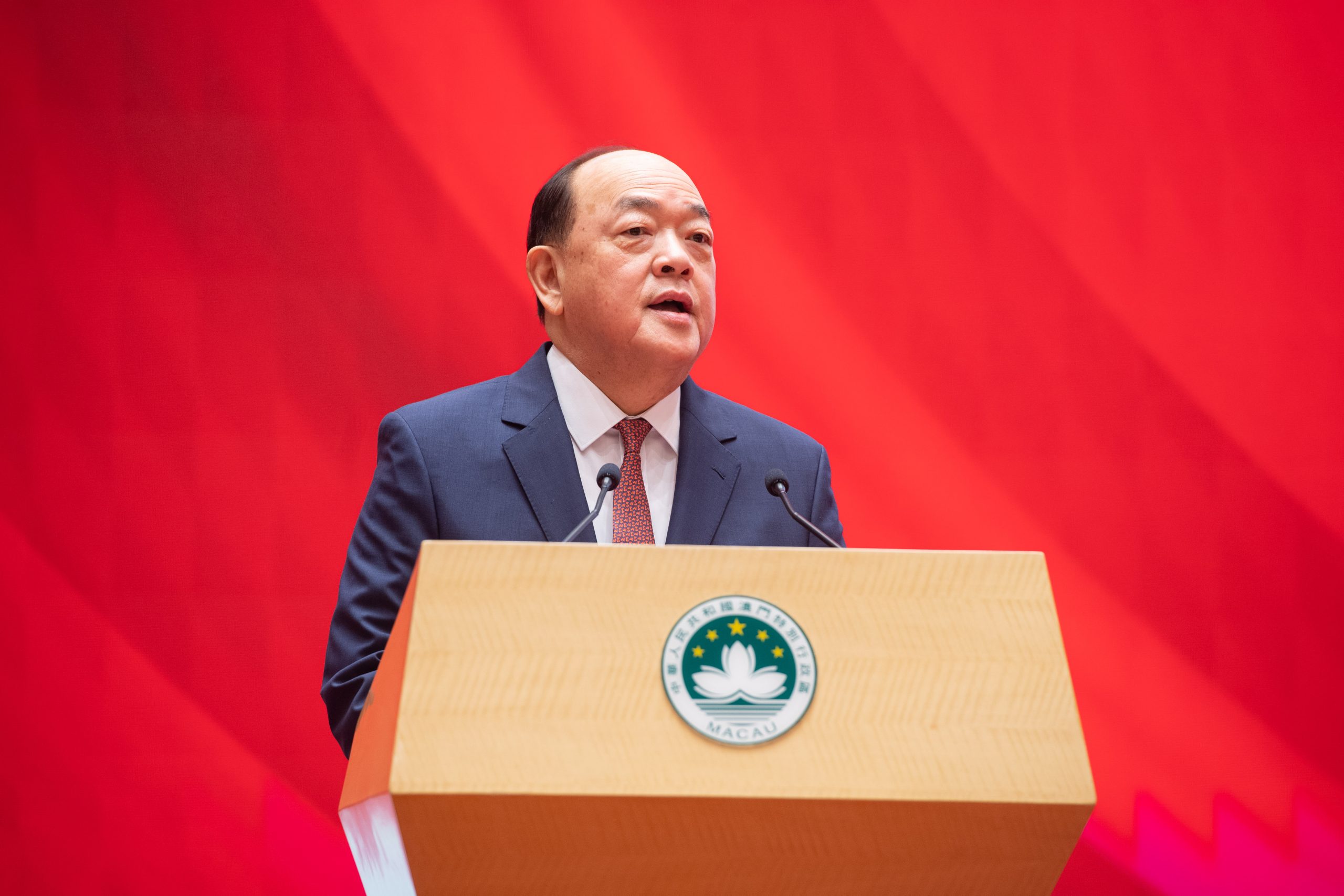 Macao Chief Executive Ho Iat Seng said during a reception to mark the 73rd anniversary of the founding of the People's Republic of China (PRC) that Macao is experiencing a critical period of opportunities for transformational development, while the implementation of "One Country, Two Systems" principle has entered a new stage. 
Ho pledged that the local government will always uphold the nation's sovereignty, security and development interests that are the underlying elements of the "One Country, Two Systems" principle which is closely aligned with the fundamental interests of the country [China] and its people, as well as the fundamental interests of Macao.
According to an official statement, Ho noted in his speech that Macao has been encountering profound changes and a pandemic unseen in a century and reaffirmed that the Macao government has always adhered to the general principle of "dynamic zero-Covid-19".
The impact of the pandemic in recent years has posed great challenges to Macao's economy and civil society, but the fundamental upward trend of long-term economic development has not changed, Ho stressed. 
Ho recalled that over the past two years, the local government has also launched a host of measures to secure employment, stabilise the economy, and to support people's livelihoods.
"The government spared no effort in promoting Macao's appropriate economic diversification", Ho said, adding that "Macao launched earlier this year a public tender for gaming concessions, aiming to promote the sound and sustainable development of the gaming industry."
The local government will take this opportunity to intensify efforts to promote the development of the tourism industry's non-gaming attractions, and also motivate further diversification of the economy in various areas such as tourism, health and wellness services, as well as conferences and exhibitions, Ho stressed.
In particular, Ho said, Macao will explore overseas markets with the aim of attracting more foreign tourists, thereby speeding up Macao's development as a world centre of tourism and leisure.
Ho also underlined that the Guangdong-Macao In-Depth Cooperation Zone in Hengqin has been strengthened, with the goal of serving Macao, and the path of economic diversification has become clearer.
Pressing ahead with the zone's development will lead to a new stage in Macao's ongoing process of achieving appropriate diversification, accelerate the integration of Hengqin and Macao and explore innovations in mechanisms and systems, he said.
The reception was attended by over a thousand guests from the central and local government and civil society after the National Day flag-raising ceremony at Golden Lotus Square.