Macau's population reaches 646,800 people in 2015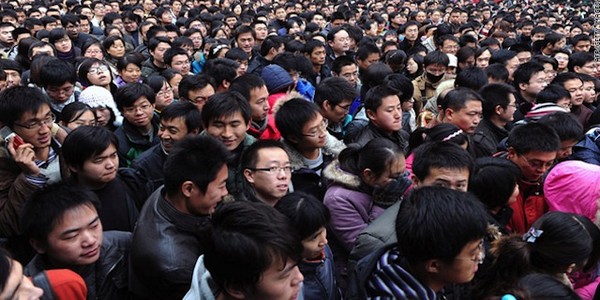 The population of Macau increased by 10,600 people in 2015, 1.7 percent more than in 2014, totalling 646,800 people at the end of the year, reported the Statistics and Census Bureau.
The Bureau also reported that 51 percent of the population was female and that the population aged over 65 years (9.0 percent of the total population) increased by 0.6 percentage points in annual terms.
At the end of 2015 there were 181,646 non-resident workers in the territory, a decrease of 11,300 or 6.6 percent year on year and 1,778 illegal immigrants were repatriated to mainland China, a real increase of 369 people.
As Macau's land area was 30.3 square kilometres at the end of 2015, the territory had a population density of 21,346 people per square kilometre.
(macauhub/MO)