Macau's mid-term gaming report ready this year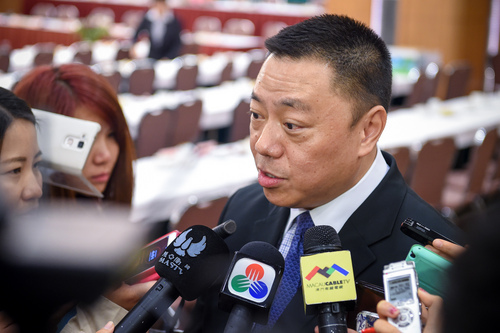 The Macau government will submit the mid-term gaming report to Beijing this year, said the Secretary for Economy and Finance, Lionel Leong Vai Tak as quoted by Teledifusão de Macau (TDM).
The announcement was made during a plenary session with Macau delegates in Beijing after Vice Chairman of the Liaison Office, Chen Sixi, urged the Macau government to submit a comprehensive mid-term gaming review to the Central government.
"The Central Government has clarified its requests for Macau's mid-term gaming review last year and has also given the green light to the SAR government's work proposals. So what's important next is to strengthen Macau's communication efforts with relevant departments and to focus on implementing the work proposals, to ensure coming up a more comprehensive report," said Chen Sixi.
The Government appointed local academic institutions to conduct a study on the gaming report as part of the review process but the work is still not finished. Leong says the work progress is slower than expected but he pledged to submit the review to the Central Government by the end of this year.
"The Central Government is attaching great importance to the future positive development of Macau's gaming industry and is concerned if the industry can bolster the city to become a world-class tourism and leisure centre. I believe there are no conflicts between our reports and the Central Government's requests," said the Secretary, adding that it will "absolutely" be delivered this year.
On the sidelines of the National People's Congress, the Secretary also revealed that Central Government experts will be coming to Macau to help conduct a long-term development plan for the territory.
No details were given but work will begin in the coming months. The research team will be coming to Macau to work on a development framework, after collecting the opinions from various social sectors, according to the Secretary.
(macaunews/tdm)