Macau's leaders have priority of serving population, being uncorrupted and dedicated, says Wen Jia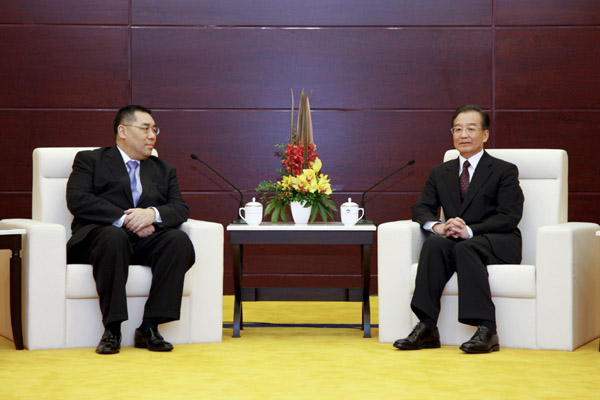 Macau, China, 14 Nov – The prime minister of China, Wen Jiabao Saturday told officials from the Macau administrative, legislative and judicial bodies that they always needed to take into consideration serving citizens, being uncorrupted and having great dedication and efforts in carrying out their roles.
Wen Jiabao said during the meeting with Macau senior staff that improving quality of life should be the main concern for construction of a fairer and more harmonious society.
"The development of Macau faces some clear issues, such as, for example, the appropriate diversification of the economy, or rather developing the gaming sector as a whole integrating other areas such as tourism, conventions, trade, expositions and leisure and cultural and creative industries," he said.
Wen also re-stated that the authorities should always see service to the population as a priority.

The Chinese prime minister also said that its was indispensable to be upstanding, " especially in the case of government leaders who should deserve the respect of citizens, not because of the positions they hold but as uncorrupted people."
Prime Minister Wen Jiabao, who Sunday ended an official two-day visit to Macau several times reiterated the need for public servants to be dedicated in carrying out their jobs.
Wen Jiabao also noted that they should act according to the "one country, two systems" principle and Macau be governed by its people with a high level of autonomy.
"Macau's leaders are talented and qualified people and, despite the small size of the territory, with joint efforts it is possible to achieve a more auspicious future," he said in conclusion. (Macaunews)