Macau's former chief prosecutor Ho Chio-meng fails in release bid after arrest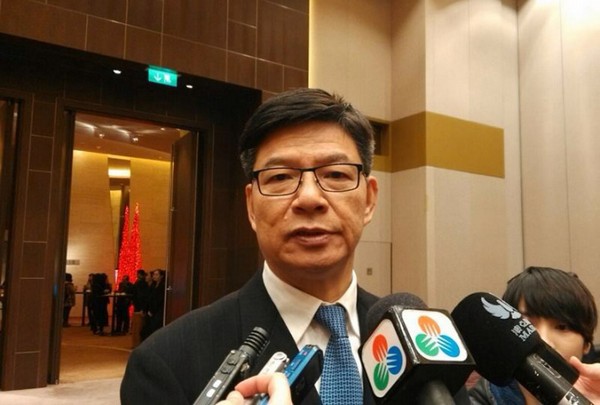 Macau's former chief prosecutor was back in prison on Tuesday night after the city's top court rejected his bid for release on the grounds that he was wrongly detained following his arrest in connection with an alleged multimillion-dollar corruption racket.
The city's Court of Final Appeal threw out a habeas corpus application from Ho Chio-meng as it emerged that two unidentified businessmen had been arrested in a widening probe into alleged corruption involving suspected kickbacks linked to millions of dollars' worth of public works contracts.
It is understood that Ho – who was arrested trying to leave to Hong Kong on Saturday – is being held in the same prison annexe as disgraced former public works secretary Ao Man-long.
Ao is serving a 27-year term, and is the highest-ranking public official ever convicted of corruption in the city. Former prosecutor general Ho – once considered a possible candidate for chief executive – is now the second.
At Tuesday's hearing, the judges ruled that Ho's detention was not illegal as the court had previously considered there was a serious risk of him fleeing the city. They also ruled that other coercive measures were insufficient to guarantee he would not flee.
Ho was arrested on suspicion of fraud, unlawful economic advantage, abuse of power and forgery. It is understood he could face further charges.
His lawyer, Leong Weng-pun, argued on Tuesday that his arrest contravened the magistrates' ordinance, which lays out specific rules for the arrest and detention of magistrates.
But according to Radio Macau, the judges said Ho had not been exercising his role as a magistrate since February 2015, as he had been working as the head of the Committee on Criminal and Legal Studies.
Ho was replaced as top prosecutor at the end of 2014, when Chief Executive Fernando Chui Sai-on announced an all-new team of top officials.
Ho was arrested along with his assistant and consultant over public works contracts worth 162 million patacas.
They are accused of pocketing 44 million patacas in kickbacks.
Two businessmen were also arrested on Monday for trying to pervert the course of an investigation, said a statement from the city's anti-corruption commission.
(Macaunews/SCMP)