Macau to play bigger role in China's economic development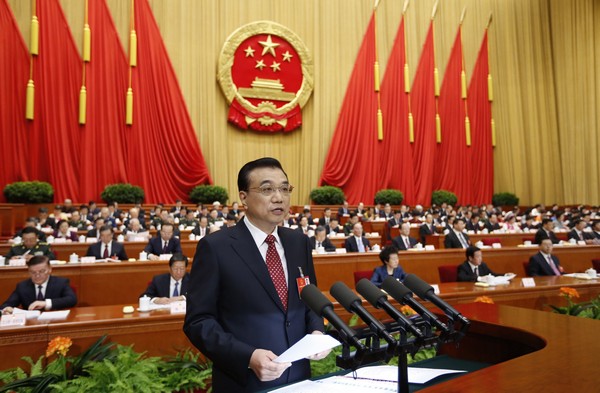 Macau and Hong Kong to play bigger roles in China's economic development, says China's premier Li.
Li Keqiang said Saturday, during the opening of the national legislature's session in Beijing, that Hong Kong and Macau will play bigger roles in China's economic development according to the two city's distinctive strengths.
Among the tasks for the year, Li said that the plan to connect the Hong Kong and Shenzhen stock markets would be launched "at an appropriate time".
In the draft of China's 13th five-year plan Beijing pledged to support Hong Kong in furthering its status as a global financial, shipping and trading hub.
As with the previous five-year plan, this one devoted an entire chapter to Hong Kong and Macau, the country's two special administrative regions.
Beijing would also support Hong Kong in grooming its innovation and technology sector as well as other new industries, according to the plan.
"We also support Hong Kong and Macau to take part in the nation's two-way opening up and 'One Belt, One Road' initiative … [and to] deepen exchanges and cooperation among the mainland, Hong Kong and Macau, in areas such as social issues, livelihood, culture, education and environmental protection," the plan read.
The plan also said that Beijing would continue to support Macau's goal to become "the world's tourism and leisure centre".
Beijing's key principles on Hong Kong – "one country, two systems", "Hong Kong people governing Hong Kong" and "a high degree of autonomy" for the city – were reiterated in both the five-year plan and the premier's report.
Both documents also stated that Beijing would "act in strict compliance with China's constitution and the basic laws of Hong Kong and Macau", reflecting the central government's emphasis on national authority.
"We pledge our full support to the chief executives and governments of the two regions as they conduct governance in accordance with the respective laws," Li said.
"We will give expression to the distinctive strengthens of Hong Kong and Macau, and elevate their positions and roles in China's economic development and opening up."
The draft of the 13th five-year plan is subject to the National People's Congress' review in the following days and its approval on March 16.
(macaunews/scmp)