Macau signed agreement to safeguard long-term water supply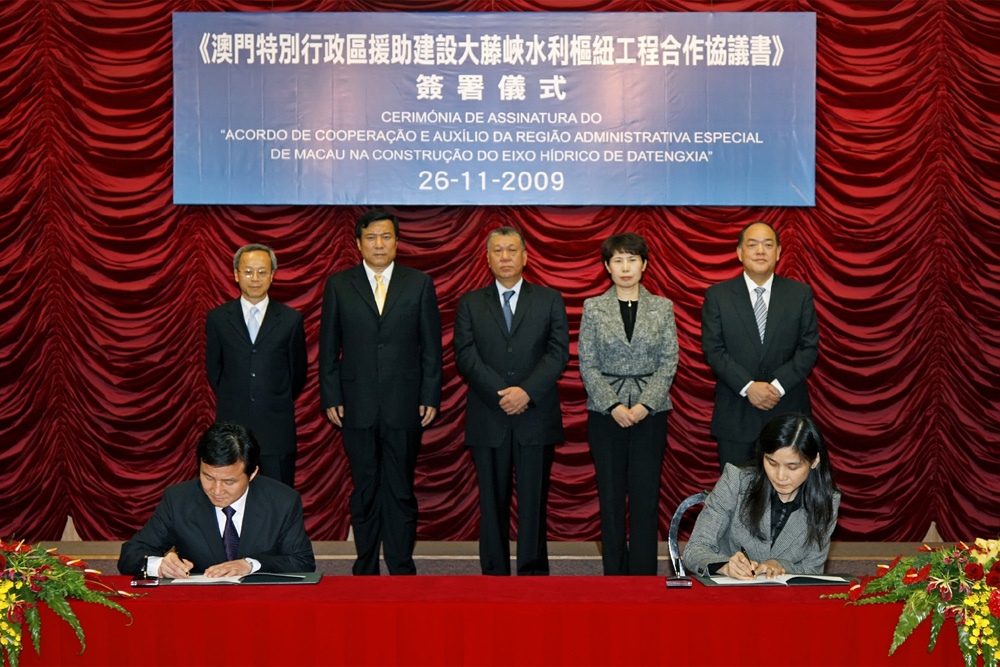 Macau, China, 30 Nov – Officials from Macau Special Administrative Region (SAR) and Ministry of Water Resources of the central government signed a formal agreement here on Thursday to financially support Datengxia Hydroelectric Project in China's southwest Guangxi Zhuang Autonomous Region, aiming to safeguard Macau's water supply in the long term.
Edmund Ho Hau Wah, chief executive of Macau SAR, and Jiao yong, vice minister of the Ministry of Water Resources of the central government, attended the signing ceremony, according to Xinhua News agency.
According to the agreement, Macau will provide 800 million RMB (US$ 117 million) to support the project, which would be mainly used for the relocation of residents and for the soil and water conservation in the affected areas due to the construction.
Macau has been threatened by the salinity problem in recent years due to drought upriver. Although Macau's water supply has been ensured every year thanks to the relieving measures of neighboring province and the support of central government, it is of vital importance to fundamentally solve such a problem.
Lau Si Io, Secretary for Transport and Public of the SAR, said at the signing ceremony that Datengxia Hydroelectric Project, which costs a total of 25 billion RMB (US$ 3.6 billion) and is going to take nine years to complete, is the long-term solution.
(MacauNews)