Macau and Shenzhen vow to improve co-operation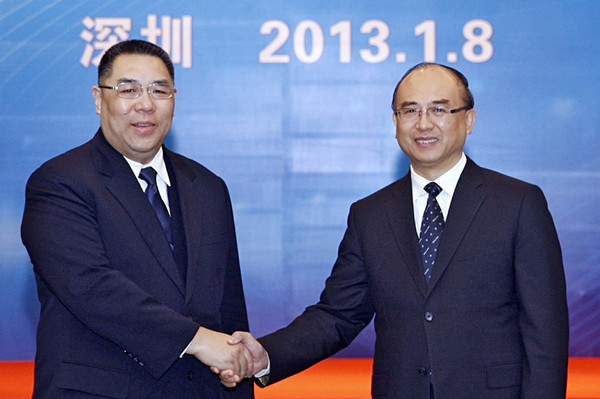 Macau and Shenzhen will enhance co-operation in fields including food, supervision of medical drugs and finance, Macau Chief Executive Fernando Chui SaiOn and Shenzhen Mayor Xu Qin vowed Tuesday, the China Daily reported.
Chui and Xu made the commitment after witnessing the signing of six co-operation agreements at the annual Shenzhen-Macau co-operation meeting in the Special Economic Zone (SEC) bordering Hong Kong.
According to Chui, the two cities will enhance co-operation to improve the livelihoods of their residents, and work together in a number of areas, including food inspection and quarantine, drug supervision, education, trade and financing. Macau will also strengthen co-operation with Shenzhen's Qianhai BayEconomic Zone, an experimental industry zone focusing on finance, IT and logistics. The zone offers low corporate taxes and tax-free options.
Chui returned from his two-day trip to Shenzhen Tuesday night. He was accompanied by Secretary for Economy and Finance Francis Tam Pak Yuen and other senior officials.(macaunews)