Macau Secretary for Social Affairs and Culture announces 'fresh' ideas to boost leisure tourism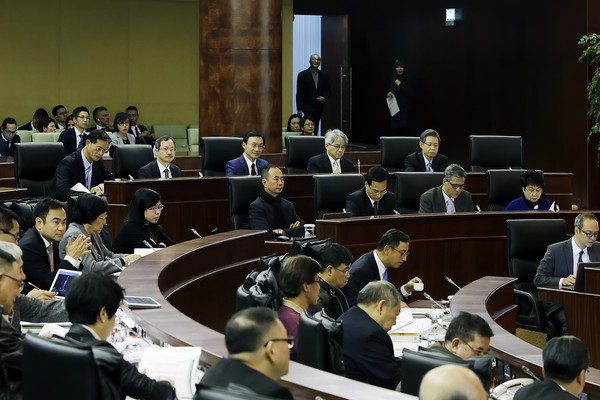 Responding to lawmaker Kou Hoi In's criticism of the government's perceived failure to come up with "fresh" ideas to promote tourism next year, Secretary for Social Affairs and Culture Alexis Tam Chon Weng insisted that his portfolio's 2016 policy guidelines included some "quite creative and fresh ideas" to further develop the city's leisure tourism.
The policy secretary pointed out that the government will turn the entire Tourism Activities Centre (CAT) into a Grand Prix Museum, study the feasibility of launching boat trips around the peninsula, Taipa and Coloane, invite foreign consulates to hold a "dynamic week" each in the area where the Taipa Houses-Museum is located, and develop the Nam Van Lake promenade into a leisure zone complete with cafés, tea houses, and cultural and creative facilities.
Tam announced details of his "creative and fresh" ideas during the Q&A session on his portfolio's 2016 policy guidelines in the Legislative Assembly.
Lawmakers raised a string of issues related to tourism, education, health care, and how to ensure that senior citizens can enjoy a comfortable retirement.
"Lawmakers have mentioned the tourism industry, especially lawmaker Kou [Hoi In] complained about the lack of fresh ideas in the field of tourism in next year's policy guidelines… actually there are quite a few creative and fresh ideas mentioned in the policy guidelines," Tam said, adding that the guidelines do include quite a number of suggestions about the further development of Macau's leisure tourism to achieve the goal of developing the city into a "world centre of tourism and leisure" (as urged by the central government).
"Actually, Macau has quite a lot of tourism resources…and we also have many places that can provide visitors a relaxing atmosphere such as the area around the Taipa Houses-Museum. I have already mentioned my plan to representatives of all consulates in Hong Kong that they can use the area around the Taipa Houses-Museum to host a 'Dynamic Week' each to promote their tourism, cuisine, culture and arts," Tam said, adding: "Cafés and tea houses are also planned for the area…people will be able to enjoy delicious food in the area."
Tam also said that once the whole Tourism Activities Centre has converted into the revamped Macau Grand Prix Museum, locals and visitors will be able to see wax models of famous racers who have taken part in the Grand Prix such as Ayrton Senna and Michael Schumacher, videos about the Grand Prix history and racing simulators.
Currently, the museum takes up just a minor part of the centre.
"I think many visitors like taking photos with wax models…and I believe the museum will be attractive enough so that visitors will stay there longer," Tam said, adding that a study on the feasibility of regular boat trips in the city's coastal waters would start next year.
"When I was child…we visited Coloane by boat. The planned boat tour would start from the Inner Harbour or Barra…it would include various tourist spots such as Macau Tower, the Kun Iam Statute, Macau Science Centre…and Zone A [which is still being reclaimed from the sea]. We should learn from France and develop the city's boat tours in local waters."
Tam also said the tourism sector had developed quite well and the number of visitor arrivals this year was expected to be approximately the same as last year – 31 million.
(macaunews/macaupost)