Macau Secretary for Economy and Finance vows to improve supervision of gaming industry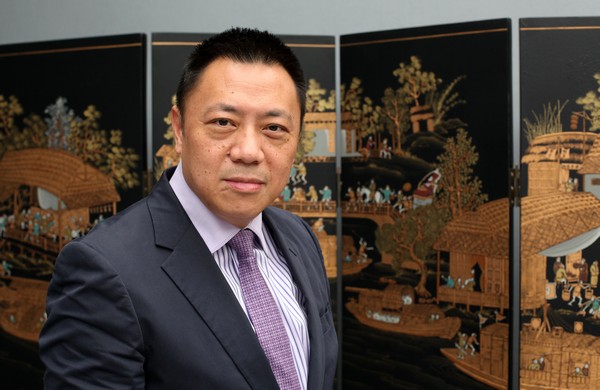 Secretary for Economy and Finance Lionel Leong Vai Tac said in a statement from Guangdong on Monday that the local government will continue looking into the case of a local VIP room employee suspected of embezzlement, pledging that the government will further improve its supervision of the city's gaming sector considering its vital importance to the local economy.
The policy secretary made the pledge in Qingyuan city when asked by the media about claims by investors in local junket operator Dore Entertainment Company that the company refused to return their interest-bearing deposits amounting to at least HK$700 million between them, according to some of the depositors.
Leong talked to the media on the sidelines of a forum in Qingyuan about co-operation between Macau and Guangdong, according to the statement.
Leong also promised that the government will further strengthen its gaming industry regulations.
Early this month dozens of Dore depositors started a raft of actions such as protests and petitions to urge the junket company to return their deposits. The protesters have told reporters that Dore has refused to pay them back their money.
Meanwhile, Dore Entertainment Company insisted in an advertisement published last week that it never raised capital by attracting depositors with high interest rates because it knew that it would be illegal to collect capital in this way. The company said its "former staff member surnamed Chow, the director of cage operations, is suspected of using the name of the company, making a copy of the company stamp and providing high interest rates to raise capital illegally." Chow "stole more than HK$100 million" from the company, according to the advertisement.
Meanwhile, the Gaming Inspection and Co-ordination Bureau (DICJ) said in a statement on Monday that according to official regulations only duly authorised credit institutions can accept interest-bearing deposits, adding that residents access the website of the Macau Monetary Authority (AMCM) to check the list of credit institutions allowed to accept deposits.
A Judiciary Police (PJ) spokesperson said also on Monday after a regular press briefing that the police had received two more complaints over the weekend, raising the total number to 40, involving about HK$400 million.
(macaunews/macaupost)