Macau residents most dissatisfied with transport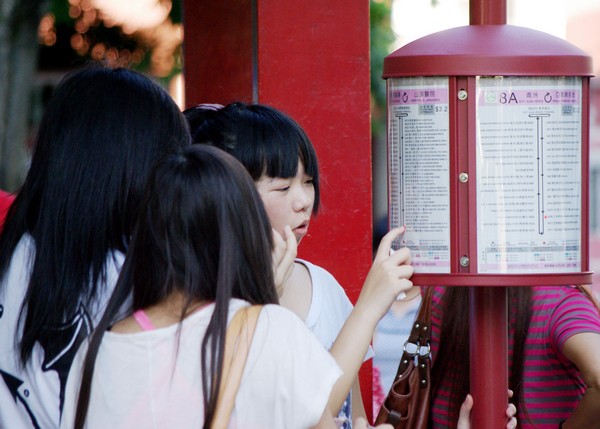 An annual survey jointly conducted by the Macau Economic Association (AEM) and the Macau Polytechnic Institute (IPM) last month shows that residents are most dissatisfied with transport, followed by the cost of living, quality of life and the government.
AEM President Joey Lao Chi Ngai said the survey asked 1,017 locals aged 18 and over to rank their level of happiness, and also their level of satisfaction with various issues on a scale of 0 to 10.
The results show that for this year, local residents' index of happiness is 6.89, down from 6.99 last year. Lao said that residents were less happy probably due to the current economic downturn.
He also said that respondents gave transport their lowest satisfaction mark (4.24). They gave a mark of 4.84 for the cost of living, 5.59 for quality of life and 5.66 for the government's performance.
Respondents gave high marks for their relationships with family members (7.80), followed by their personal health (7.30), social lives (7.21) and job prospects (6.87).
Lao said that nowadays more residents may spend more time on their daily commute, adding that this could be the reason why respondents ranked transport lower than any other category affecting their level of satisfaction.
He suggested that companies and government entities should consider flexitime so that not everyone has to get to work and go home at the same time, adding that the government should speed up the city's road maintenance work so that drivers are less inconvenienced. "It is quite common to see some machinery near roadworks, with no or very few workers around," Lao said.
The scholar also said that residents aged between 26 and 35 scored the lowest level of happiness amongst all age groups, suggesting this may be due to the fact that they find it very difficult to buy a flat.
(macaunews/macaupost)