Macau needs to amend and abolish 1,200 laws, regulations from Portuguese era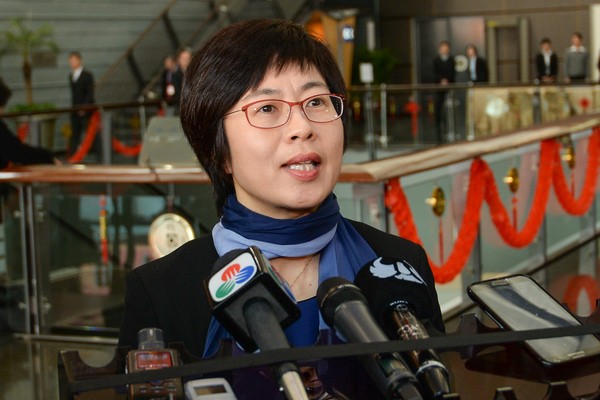 The Secretary for Administration and Justice said that Macau needs to abolish half of the 1,200 laws and regulations inherited from the Portuguese era that are no longer suitable to the international city the SAR has become.
In a recent interview with Exmoo News, Sonia Chan Hoi Fan said that the co-ordination and revision of administration and law is a very heavy responsibility. Society is developing very quickly, so old laws must be revised to keep pace with the changing times. The problem concerns 1,200 regulations that have been passed on.
"One cannot be impatient (in resolving them); it won't help. One needs to consider the long-term interests in Macau. Even while we are dealing with urgent issues, we have to consider carefully and cannot rush through (changes) for the sake of speed." She added that the Legislative Assembly has a limit of how many revised bills it can handle in a year.
During the colonial period, in accordance with Portuguese law, major codes of law were established – criminal, civil and business – into a comprehensive legal system. But, with the opening of the casino licences and very rapid development of society, Macao has become an international city. But a large number of old laws and regulations remain that have no relation to society today.
Analysts say that, when times were good, social problems were not hard to resolve. But, since the fall of gambling revenue for 18 consecutive months, people get angry even over small disputes; more social conflicts have appeared. Revision of out-dated laws in this period of economic adjustment has become more urgent.
"The issue of the legal system is really an enormous challenge," she said. Already more than 600 laws and regulations from the Portuguese period have been abolished. The government will agree a system with the Legislative Assembly and gradually cancel the laws. This will lighten the burden on the system, she said."
The remaining 600 laws and regulations are in different sectors, including fire safety, civil affairs, building regulations, consumer rights and public purchasing. The government will analyse and prioritise them and make amendments accordingly.
There are two major reasons why the legal situation has lagged behind society. One is that there are legal vacuums in some areas. The second is that society has developed too fast. Enforcement has become a problem, such as the regulations on city government. "Some were written in the 1960s, others in the 1990s. At that time, there was no problem. But now, if they are not revised, they will not match reality."
There has been strong public reaction to some laws that urgently need revision. These include laws relating to illegal hotels, administrative licences and eating and drinking licences.
A law graduate, Chan said that revision of the legal system involved the interests of many parties. The government must listen to the opinions of people from different circles and make a balance between them. This is not an easy process and it cannot satisfy entirely the needs of different people, she said.
One of the challenges Chan faces is a shortage of people experienced in legal work in both Chinese and Portuguese. In the legal drafting work, the first draft is in Chinese and then it is translated this into Portuguese and then give it to Portuguese-language experts to review. She believes that the problem of translation can gradually be resolved.
After the merger of the legal reform and legal work departments, there is a certain number of bilingual specialists; but, less than ten of them are experienced Portuguese specialists.
(macaunews/exmoo)