Chief Executive Ho Iat Seng will meet President Marcelo Rebelo de Sousa of Portugal today
Chief Executive Ho Iat Seng will meet President Marcelo Rebelo de Sousa of Portugal today

Link copied
The preservation of the Portuguese language in Macao, and what de Sousa termed the rights "agreed between the countries in 1999", will be on the agenda.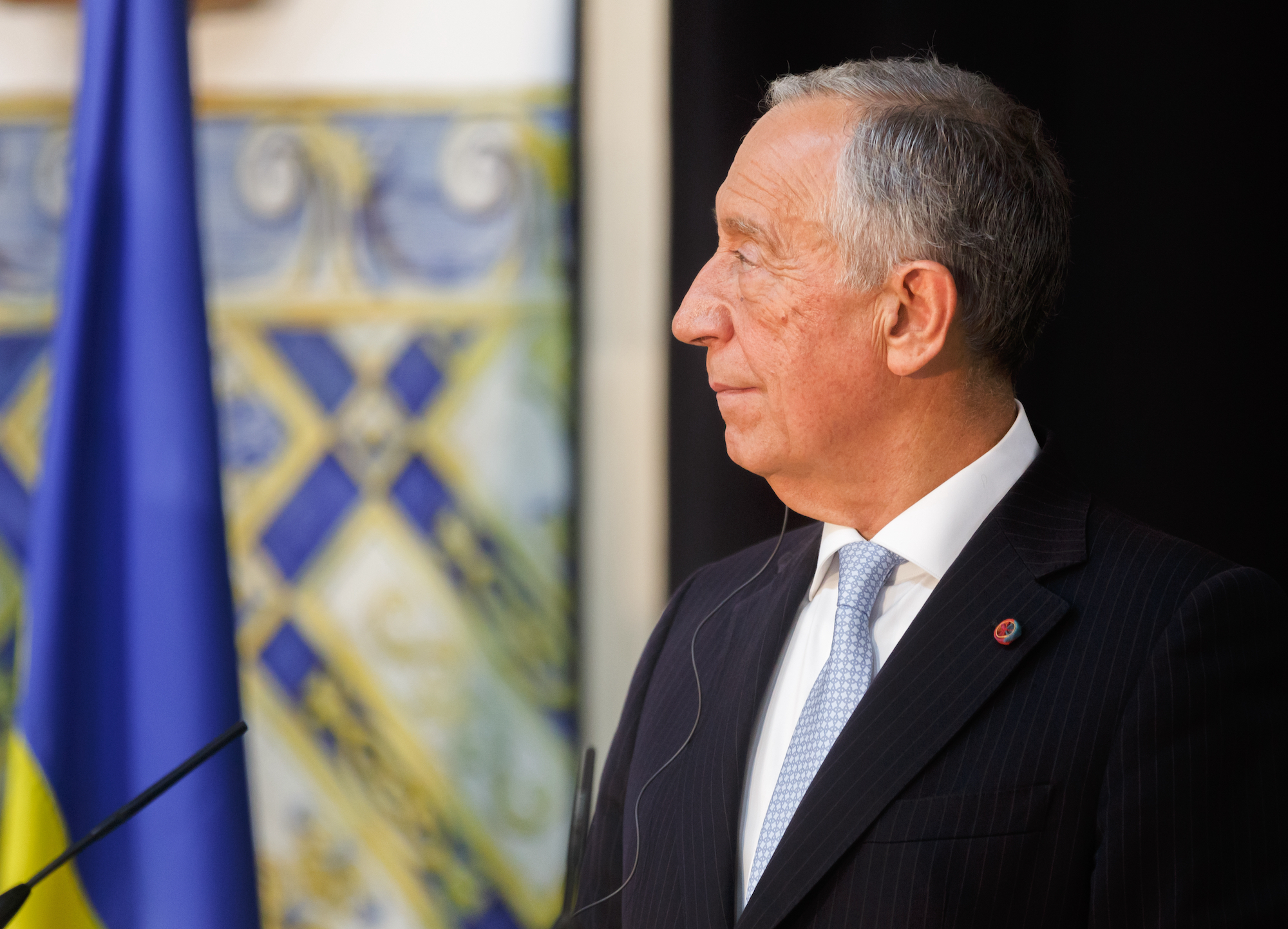 The status of Portuguese culture and language in Macao will be among the topics raised by Portugal's President Marcelo Rebelo de Sousa when he meets later today with Chief Executive Ho Iat Seng.
According to the news agency Lusa, de Sousa told reporters that "the status of those who live [in Macao], the experience of coexistence that exists, the support for teaching Portuguese in Macao, [and] the expansion of the Portuguese School of Macao", were key talking points.
He also said he would discuss the rights "agreed between the countries in 1999", when Macao was retroceded to Chinese sovereignty.
Prior to his departure for Lisbon, Ho told journalists that the terms of the Sino-Portuguese Joint Declaration – which provided for the maintenance of Macao's way of life after its reunification with the mainland – had been "scrupulously fulfilled".
[See more: Portugal's last governor says Lisbon has 'a privileged knowledge' of China thanks to Macao]
He asked: "Did you see any impediment or restriction to human freedom?"
The preservation of the Portuguese language in Macao is a matter of concern to both sides. In a meeting in March with the Portuguese ambassador to China, Paulo Jorge Nascimento, Ho said he attached "high importance to the contribution and heritage of the Portuguese community".
Also in March, Vasco Rocha Vieira, the last Portuguese governor of Macao, said that interest in Portuguese in mainland China, where some 50 higher education institutions offer courses in the language, was a "great asset".
Ho will be in Lisbon until 22 April and will then call the European Commission as well as make a fact-finding visit to Luxembourg to study Europe's biggest bond market.