Macau lawmakers finish discussing 2 political development bills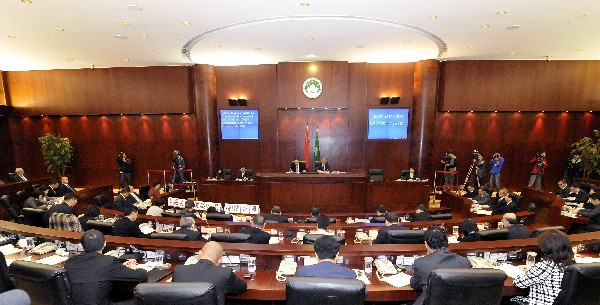 Legislative Assembly (AL) Second Standing Committee President Chan Chak Mo said Wednesday that his committee would not have any more meetings to discuss the two government-initiated amendment bills on the city's political development after spending less than 90 minutes in total to discuss the bills.
The commission held two meetings to discuss the two bills.
According to The Macau Post Daily today, Chan made the remarks after the second and final meeting that lasted a less-than an hour about the bills proposing changes to two annexes of Macau Basic Law concerning next year's direct and indirect legislative elections and the election of the chief executive in 2014.
The legislature passed the two bills' outlines early this month.
The bill regarding the changes to the method of next year's legislative elections suggests that there should be two additional seats for both directly-elected and indirectly-elected lawmakers, known as the "+2+2" ("gah yih gah yih" in Cantonese) option, while the bill regarding the proposed changes to the method of electing the city's chief executive in 2014 suggests that the current 300-member Chief Executive Election Committee be increased by 100 members – known as the "+100" ("gah yat baak" in Cantonese) option.
Several government representatives including Secretary for Administration and Justice Florinda Chan Lai Man attendedWednesday's meeting to answer lawmakers' questions about the bills.
The committee took about 30 minute to discuss the bills on Monday.
After the meeting, Chan Chak Mo said that the committee had completed its discussion on the bills, adding that none of the committee members had raised any objections.
"We shall submit the committee's report to the plenum as soon as we can…I think that the legislature may have a plenary session for an article-by article-vote on the bills early next month," Chan Chak Moadded.(macaunews)