Macau lawmaker quits group he co-founded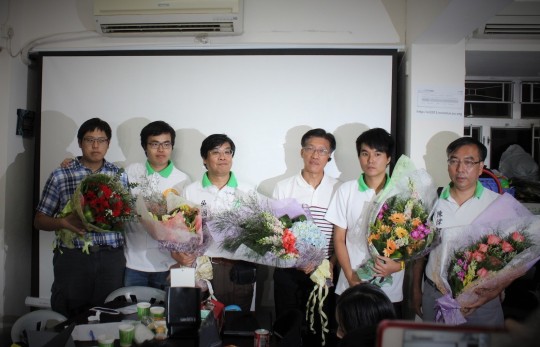 Grassroots lawmaker Au Kam San said that he had decided to leave the New Macau Association (NMA) as he couldn't agree with the way its new generation of members wanted to run things.
Au was one of the founding members of the association, which was formed in 1992.
The grassroots lawmaker informed the association's members about his departure in an email on Friday.
In the email, Au lamented the changes in the association in recent years. He said when the association was founded, and its members were few, it stood as a "pro-democracy group which stood for people's livelihoods".
Au said due to the "rather conservative" nature of Macau's civil society, there weren't many people applying to join the association, so they weren't picky about its applicants, and would happily accept anyone who wished to join.
However, in recent years, Au said many of the members had formed their own circle, excluding those who disagree with them, including long-time members, so as to ensure that the board of directors dominated by controls the association.
Au said this clearly went against the spirit of the association when it was founded, which was to allow residents from different backgrounds and different sectors of society to join together and fight for a better future of Macau.
Au said he decided to quit as the association is no longer the one which he founded, adding that he didn't want to waste time on the association's internal fighting.
Speaking to The Macau Post Daily on the phone, Au said it was only him who is leaving the group, adding that fellow grassroots lawmaker and NMA co-founder Antonio Ng Kuok Cheong was okay with the association's changes and would stay.
NMA President Scott Chiang Ming Hin told The Macau Post Daily on the phone that he only found out about it when he received Au's email, adding that he was still trying to see Au to talk about the matter, and if there was anything to add, he would let the public know.
Au is the vice president of the general assembly and one of the founding members of the newly set-up Macau Community Development Initiative (MCDI), while Ng is its president.
(Macaunews/macaupost)