Macau and HK to have larger Electoral Councils to elect NPC deputies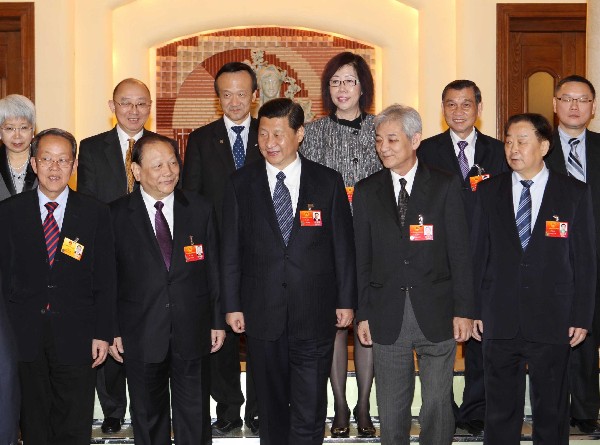 The Macau and Hong Kong  special administrative regions (SARs) will have electoral councils consisting of 45 percent and 17 percent more people, respectively, to elect deputies to the 12th National People's Congress (NPC), according to the draft methods submitted to China's top legislature for examination Thursday.
The Hong Kong SAR will have 36 deputies to the 12th NPC, while Macau SAR will have 12. Both figures are the same as those for the current 11th NPC, which will end its term in March 2013, according to the draft.
An electoral council comprising about 1,800 people will be formed in Hong Kong to represent local residents from various social sectors for the 12th NPC, compared with 1,234 members for the council that elected the 11th NPC deputies.
Similarly, a 380-person electoral council will be formed in Macau for selecting the region's 12th NPC deputies, up 17 percent from five years ago.
The size of the presidiums, the leading bodies for the election councils, were also increased to 19 members for Hong Kong and 11 for Macau to "make them more representative," up from 15 for Hong Kong and 9 for Macau in the last election.
The elections of the 12th NPC deputies from Hong Kong and Macau shall be conducted by the NPC Standing Committee, the draft said.
The NPC Standing Committee shall publish the list of names of the members of the electoral council, convene the first meeting of the electoral council, dispatch staff members to Hong Kong and Macau to organize the elections, confirm the qualifications of the deputies and publish the list of their names.
According to Xinhua News Agency, Hong Kong and Macau residents who want to run for the national legislator posts should be nominated by at least 10 members of the local electoral councils, respectively, according to the draft methods.