Macau Government vows to submit political reform bills to legislature early May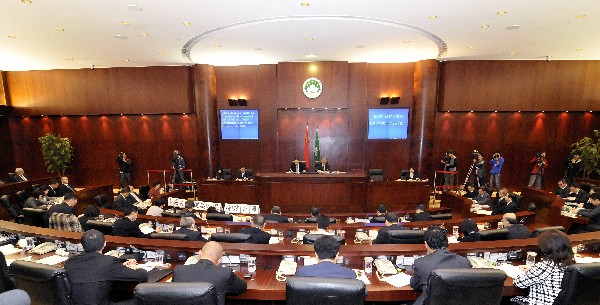 The government will try its best to finish the work related to the drafting of the city's two political development bills and then submit them to the Legislative Assembly (AL) in early May, Secretary for Administration and Justice Florinda Chan LaiMan said Monday.
According to The Macau Post Daily there are three options listed in the government proposal: two additional seats for both directly-elected and indirectly-elected lawmakers – known as "+2+2" option – or one more directly-elected and indirectly-elected seat each, known as the "+1+1" option. The third option calls for "other" proposals.
Regarding the election of the chief executive, the government suggested in the proposal that the current 300-member Chief Executive Election Committee be increased by 100 members
Chan also said that the government was confident that it will be able to submit the two bills to the People National Congress Standing Committee (NPCSC) after the political development bills win at least two-third supports from the 29 lawmakers inthe third quarter of this year.
According to the Macau Basic Law, any possible changes in the current methods for electing members of the legislature has to be reported to the NPCSC for the record, while any amendment to the method of electing the city's chief executive need to be formally approved by the NPCSC.
The current legislature comprises 12 lawmakers directly elected by registered voters, 10 lawmakers indirectly elected by representatives of registered associations and seven lawmakers appointed by the chief executive after the direct and indirect elections that are held every four years.(macaunews)