Macau government to stand with business sector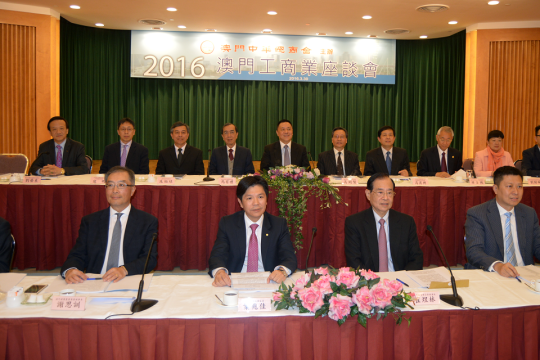 Secretary for Economy and Finance Lionel Leong Vai Tac promised on Wednesday that the government will stand with the city's business sector, as well as other sectors, to ensure a stable market and employment rate, quality services and creativity while the local economy is going through a profound adjustment phase.
Leong also praised the local business sector for being like plum blossoms, which are able to endure snow, and for being "better than others".
Leong, who was a businessman before becoming a policy secretary, made the remarks in a speech during an annual conference hosted by the Macau Chamber of Commerce (ACM) in Zape.
The chamber's one-day conference was attended by several dozen representatives from various business sectors. The representatives raised various issues affecting their sectors.
Addressing the conference, Leong said he expected the local economy to continue its current decline and face negative growth.
"The scope of the decline will be narrowed… although the local economy will continue to face a deep adjustment…generally speaking, Macau's economy is still relatively stable and dynamic," Leong said, adding that "when facing new situations in the local economy the government hopes to stand with all of you and other sectors in civil society to ensure that we are well prepared for what will follow.
"During the adjustment phase… firstly, we should ensure that our market is stable and dynamic. Secondly, we should ensure stable employment for local residents…which will benefit small and medium-sized enterprises. Thirdly, we should keep quality products and services …as well as follow honest business practices. Fourthly, we should keep our creativity …to find new ways and make the market dynamic," Leong said.
(macaunews/macaupost)