Macau Government to set up medical academy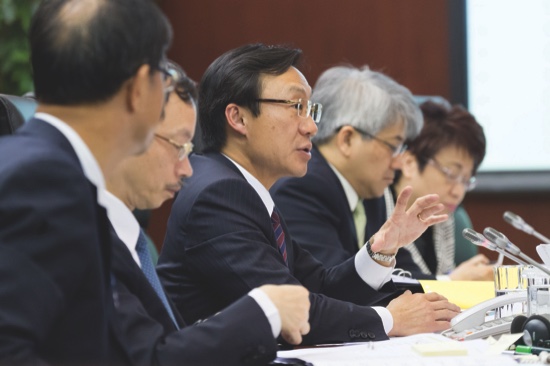 The Health Bureau (SSM) is planning to set up an academy of medicine, Secretary for Culture and Social Affairs Alexis Tam Chon Weng said during a Q&A in the Legislative Assembly (AL) on Tuesday.
Asked by legislator-cum-doctor Chan Iek Lap about the training of local medical professionals, the policy secretary said that the organisational structure and specific functions of the academy were yet to be finalised, adding that he couldn't say yet what subjects will be taught.
Hong Kong's Academy of Medicine, which was set up in 1993, provides postgraduate medical education and training.
Tam said the academy would be different from a medical teaching facility planned by the University of Macau's Faculty of Health Sciences, adding that it wouldn't be located on the university's campus either.
Meanwhile, responding to legislator-cum-unionist Ella Lei Cheng I's question about organ transplants, Tam said he expected the government to submit a "complex" bill on human organ transplants to the legislature this or next year after the government's Ethics Committee for Life Sciences has finished its discussions on the matter.
According to Tam, while there are laws regulating local human organ transplants, the laws haven't been fully implemented yet because Macau lacks some necessary regulations, such as the criteria for the determination of brain death.
Tam also said the government planned to provide human organ transplants at the Cotai public hospital complex, which is slated to be completed in 2019.
He also told lawmakers when answering a question raised by gaming executive-cum-lawmaker Angela Leong On Kei, that the Social Welfare Bureau's (IAS) Community Support Service Scheme, which is dedicated to help former mental health patients and their families, will be able to serve up to 490 people in 2018, compared to 220 at the moment. The bureau will also establish a new vocational rehabilitation centre, Tam said.
(Macaunews/macaupost)