Macau government to boost 'shipyards tourism' in Coloane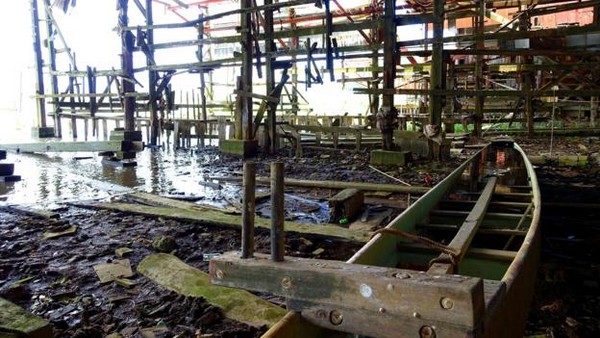 The government is keen to co-operate with the local shipbuilding sector to boost tourism in Coloane's Lei Chi Vun Village where a number of traditional shipyards are located, Secretary for Social Affairs and Culture Alexis Tam Chon Weng said on Sunday.
Tam made the remarks when speaking to young people at the opening of the 8th Macau Youth Politics Training Programme, organised by the Macau Youth Federation, at the Macau Science Centre Sunday afternoon.
According to Tam, there are still several shipwrights working in the village, adding that the shipyards have the potential of becoming travel attractions.
"If the government comes up with [some measures to revitalise the area], some shipwrights can work there and our tourists will have the chance to learn about our successful shipbuilding industry in the past. We can keep a team [of shipwrights] for them [tourists] to see," Tam said, adding the Macau Government Tourist Office (MGTO) could  encourage tourists to visit the village and other Coloane attractions such as the Panda Pavilion and Tam Kung Temple all together. "The area is really scenic," Tam said.
"Certainly, we [the government] will be the one to initiate [the project]. We will then let the sector continue with it. It is impossible for the government to do all the work alone," Tam said.
(macaunews/macaupost)