Macau government to reveal info about graft-tainted plots of land near airport after court ruling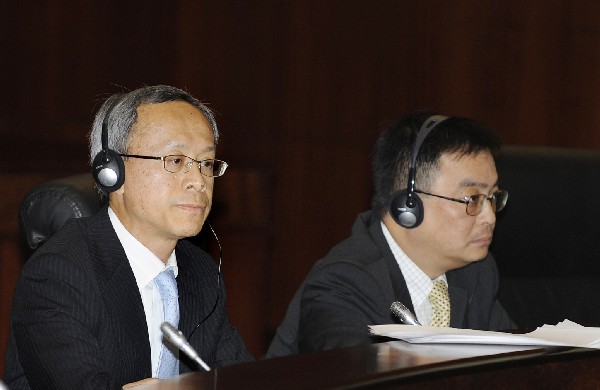 Secretary for Transport and Public Works Lau Si Io said Tuesday that the government would reveal information about the five plots of land allegedly involved in the mega-graft scandal of disgraced policy secretary Ao Man Long after the Court of Final Appeal (TUI) announces its ruling tomorrow on Ao's third trial.
Ao is accused of six counts of bribery and three counts of money laundering over five public work projects and one land sale.
Lau made the pledge to reporters after a meeting with the legislature's First Standing Committee, according to The Macau Post Daily.
The five plots of land situated opposite the airport are part of the La Scala deluxe property development by business interests linked to Hong Kong property tycoon Joseph Lau Luen-hung, with the Public Prosecution Service (MP) confirming last week that Lau and his Hong Kong business partner Steven Lo Kit-sing will stand trial because of their suspected involvement in Ao's case.
The government explained previously that as the government did not have any information about whether the land-lease procedure was the subject of a criminal case despite asking the relevant authorities on a number of occasions, it granted the five plots of land to Moon Ocean Ltd. in 2011.
The Public Prosecution (MP) Service said on Saturday that it had not received an enquiry or notice about the five plots of land from any government entity.(macaunews)