Macau government mulls consumer vouchers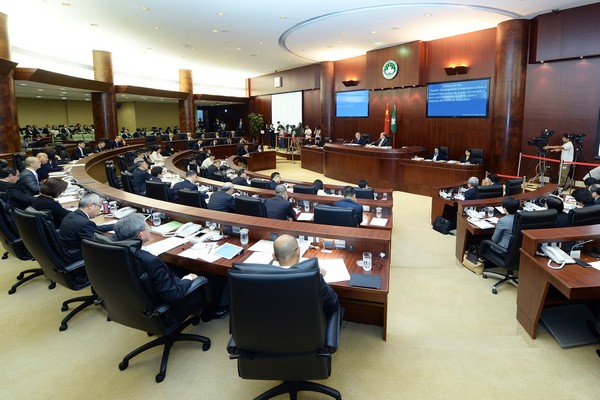 The government will study the feasibility of issuing consumer vouchers to residents for shopping and dining as a way to boost Macau's domestic consumption, as suggested by some experts, said Chief Executive Chui Sai On.
Chui made the remarks when answering lawmaker-cum-restaurateur Andrew Chan Chak Mo's question during a Q&A plenary session in the legislature's hemicycle.
The session came one day after Chui delivered his 2016 Policy Address.
In 2009, the Taiwan government distributed consumer vouchers amounting to NT$3,600, roughly around 870 patacas at today's rate, to each person to help stimulate the island's domestic spending and economic growth. The overall amount distributed in the form of vouchers was NT$85.8 billion.
Chui also said the government was considering a wide range of measures to deal with the current economic slowdown, including extra support for the cultural and creative industries and small-and medium-sized enterprises (SMEs).
The chief executive also pointed out that the Treasury's financial and foreign-exchange reserves amounting to over 570 billion patacas enable the government to plan the city's economic development from a position of robust fiscal strength.
Meanwhile, in a reply to lawmaker-cum-banker Cheang Chi Keong's question, Chui also predicted that Macau's annual inflation rate next year will decline to four percent and the unemployment rate will be kept under two percent.
According to data from the Statistics and Census Bureau (DSEC), the city's annual inflation rate stood at 4.23 percent in September while its unemployment rate was 1.9 percent.
Chui also said the ratio of the city's six gaming operators' gaming jobs to their non-gaming jobs was 9 to 1 "when the gaming industry was flourishing", while now the ratio was 5.5 to 4.5, showing the "integration" of Macau's gaming elements and non-gaming elements.
He also said that since the opening of a number of world-class integrated resorts, gaming was generating two thirds of their income, while non-gaming is generating the remainder.
The Q&A plenary session lasted around four hours, during which Chui answered 30 questions from lawmakers, one from each. The legislature has 33 members.
(macaunews/macaupost)