Macau Government invests US$ 22 million to ease border congestion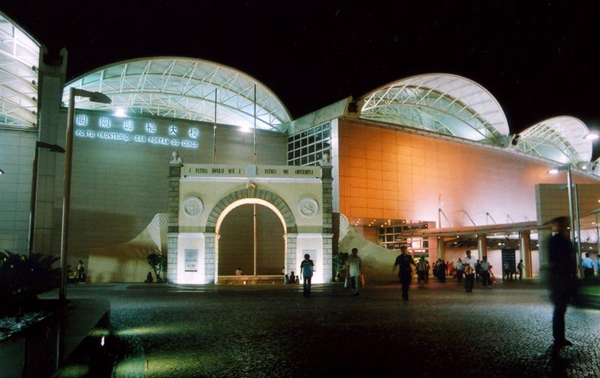 Macau, China, 04 Sept – Millions of tourists passing between Macau and mainland China can expect shorter wait times following completion of the Portas de Cerco border gate expansion at the end of next year.
More than 170 million patacas (about US$ 22 million) is being spent to increase the border gate's capacity from 300,000 people per day to more than 500,000.
According to information from Macau's Statistics and Census Service, in the first seven months of this year the number of people who used the border gate to cross into Macau from Zhuhai increased 16.4 per cent to 10,425,549, when compared to the same time period in 2007.

Lengthy delays and over-crowding at the border are common.
A spokesman for Macau's Office for Infrastructure and Development (GDI) said to MacauNews that the expansion would make crossing the border "more roomy and comfortable". "As a result of the free tour policy adopted by China's government in recent years, the number of tourists has rapidly increased," he said.
The number of immigration counters will increase from 52 to 98, the number of automatic counters or auto gates from 15 to 80 and vehicle passages will decrease from 21 to 18. Total area of the building will increase from 17,800 square metres to 23,120 square metres.
Work began on the project in June this year and is scheduled for completion in the final quarter of next year. In order to avoid congestion Macau authorities have urged car and truck drivers to use another border crossing during the expansion works.
Last year there were more than 27 million people who visited Macau, with the majority from mainland China and Hong Kong. The border gate is open from 7am to midnight. The GDI spokesman said it was unknown if the facility would operate 24 hours a day once the expansion was completed.
More than 380 construction workers have been employed to complete the project. The architect for the project is Jose Catita and the builder is China Civil Engineering and Construction Company.
The GDI spokesman said the outward appearance of the building would not be altered and that the expansion would convert high level vehicle passages to pedestrian immigration counters. There will also be some rearrangement of existing pedestrian areas.

Macau has a population of more than 552,000 people and has an area of around 29 square kilometers. It is located in the Pearl River Delta, about 60 kilometres from Hong Kong.
(MacauNews)