Macau government grants US$38.5 million to support Sichuan reconstruction projects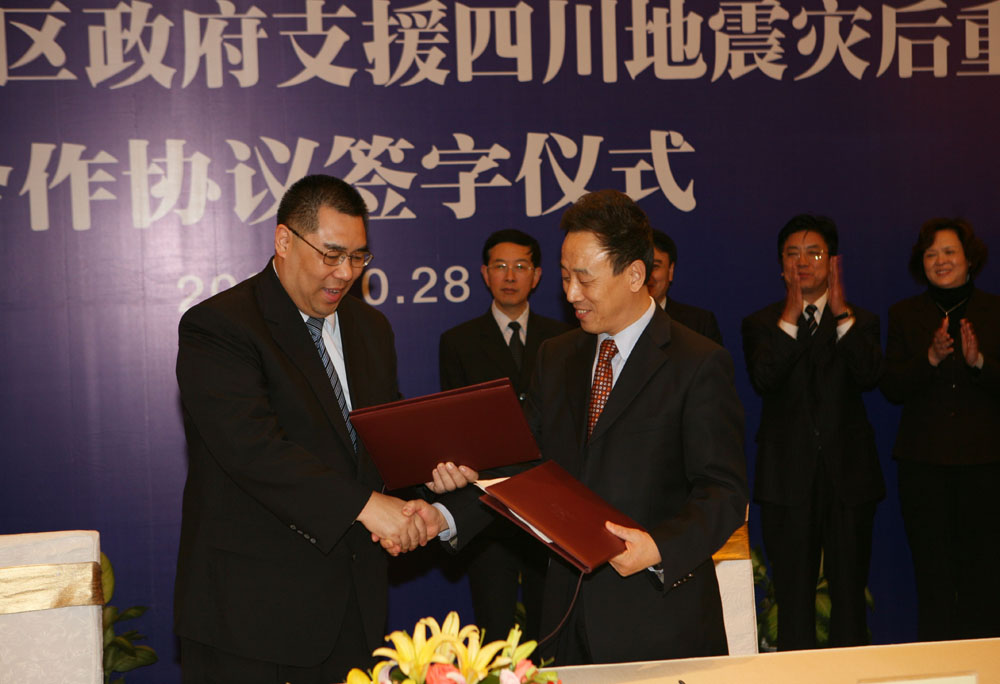 Macau, China, 29 Oct – The government of Macau Tuesday formalised an agreement in Chengdu to grant 308 million renmimbis (US$38.5 million) to help support 17 projects to rebuild the areas affected by the earthquake that hit the Chinese province of Sichuan in May of this year.
The agreement, signed by Chui Sai On, the secretary for Macau Social Affairs and Culture, and by Wei Hong, the vice-governor of Sichuan, will fund the construction of homes, which will benefit 4,000 farming families in the region of Guangyuan.
The amount granted by the Macau government as part of this protocol will be available in November.
The Special Administrative Region of Macau is going to grant a total of 5.5 billion patacas (US$687 million) over a period of three to five years to support reconstruction efforts of areas hit by the earthquake.
Macau Chief Executive Edmund Ho Hau Wah visited the affected area last June with a view to evaluate the possibilities of support and this was immediately followed by a visit by Chui Sai On to discuss the coordination of Macau's funding.
The government of Macau sent teams of doctors and other types of public health support to the area and Macau tourism officials also visited Sichuan to jointly study ways of bringing the region's tourism back to normal.
In September the Macau Government Tourist Office (MTGO) announced a program to assist bringing tourists back to Sichuan following the May 12 earthquake that killed thousands and caused widespread devastation.
MGTO director Joao Manuel Costa Antunes said the MGTO would promote Sichuan at upcoming international travel fairs in Japan, Korea and Taiwan.
He also said an invitation had also been extended to tourism officials in Sichuan to visit Macau to stage promotional activities.
According to figures from China's National Bureau of Statistics, in 2007 Sichuan's tourism industry was worth 121.7 billion yuan, or US $18 billion. Tourism made up more than 11 percent of the province's gross domestic product and more than 400,000 people work in the industry.
The province boasts about 4,000 scenic sites and world-renowned tourist attractions including Jiuzhaigou, Leshan, Emei Mountain and Wolong Giant Panda Protection and Research Center. More than 185 million domestic travelers and 1.71 million foreign travelers visited the province in 2007.
(MacauNews)