Macau Customs Service catch more people trying to cross border illegaly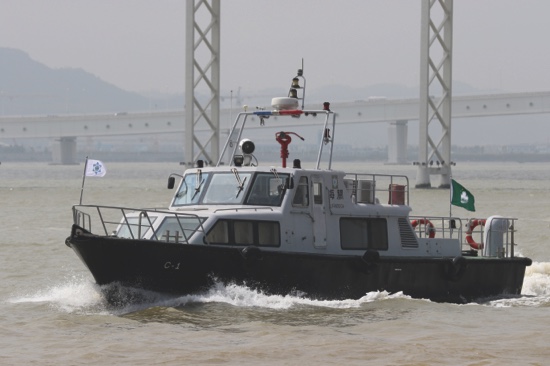 The number of illegal immigrants intercepted by Macau Customs Service sea patrols increased by 12.46 percent year-on-year from January to September, the head of Maritime Enforcement Department, Leong Wa Kan, revealed on Thursday morning in a presentation to media representatives.
The total figures show that until September, the Maritime Enforcement Department registered a total of 107 cases, which resulted in the arrest of 305 illegal immigrants. According to Mr Leong, the majority of illegal immigrants were intercepted between the peninsula and Taipa island in an area understood to be located between the Friendship and Sai Van bridges.
The provision of services led by Leong Wa Kan were also responsible for the detainment of nineteen people who were staying in Macau illegally on expired visas.
(macaunews/macaudailytimes)