Macau court rejects closed-door trial of hotel pimping suspects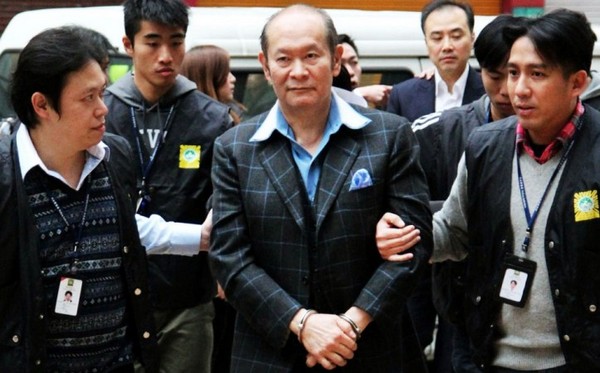 The Court of First Instance (TJB) has rejected a request by prominent lawyer Jorge Neto Valente to hold the high-profile trial of six pimping suspects behind closed doors.
Valente, who heads the Macau Lawyers Association (AAM), made the request on Friday, the first day of the trial, on behalf of his client Alan Ho Yau Lun, a nephew of gaming mogul Stanley Hung Sun.
Alan Ho and five co-defendants stand accused of running a prostitution ring which involved at least 96 sex workers in Hotel Lisboa.
Neto Valente said in his request that a closed-door trial would protect the sex workers' identities and avoid public pressure on the court.
Presiding Judge Rui Ribeiro rejected the request, saying that it was uncalled for.
In January last year the Judiciary Police (PJ) announced that they had busted the largest prostitution ring in Macau since the 1999 handover, nabbing six suspects, including several senior hotel executives, for their alleged involvement.
Ho and his co-defendants have been in custody since last January.
At least 96 sex workers were found at the 5-star hotel when the six suspects were arrested. According to a PJ statement at that time, the hotel's room registration records showed that over 2,400 prostitutes had stayed in the hotel in 2014.
Among the 96 sex workers taken in for questioning last January, 20 were suspected illegal immigrants, while 10 were suspected of holding false IDs, according to police reports at that time.
The six defendants – three men and two women – stand accused of membership of a criminal organisation and controlling prostitution.
Ho and three of his co-defendants refused to testify on Friday. Only the hotel's former security chief Bruce Mak and Qiao Yanyan, a self-confessed former sex worker who later worked as an assistant to the hotel's deputy manager, testified on Friday.
Mak admitted that the hotel had operated a special check-in counter for prostitutes – known as YSL, or "young single ladies" among the hotel staff – who were all booked into rooms on the hotel's fifth and sixth floors.
Qiao told the court that her superiors "selected" the sex workers booked into rooms on the two floors.
Neto Valente denied the Prosecution's accusation that his client was part of a criminal organisation involved in running a prostitution racket, insisting that Ho was merely in charge of arranging accommodation for women who involved themselves in prostitution, adding that his client could not be held responsible for acts of third parties.
Neto Valente also pointed out that prostitution is not illegal in Macau.
According to Article 163 of the Macau Penal Code, pimping carries a prison term ranging from one to five years. In particularly serious cases, such as when the defendant used violence, cunning or fraud, the term ranges from two to eight years.
According to Article 288 of the Penal Code, organised crime membership is punishable by between three and 10 years behind bars.
The trial continues on Friday.
(macaunews/macaupost)