Here are the highlights from the Chief Executive's Policy Address Q&A session
Here are the highlights from the Chief Executive's Policy Address Q&A session

Link copied
Ho Iat Seng addressed questions concerning the LRT, social welfare, housing, health and other topics during his policy address Q&A with lawmakers yesterday.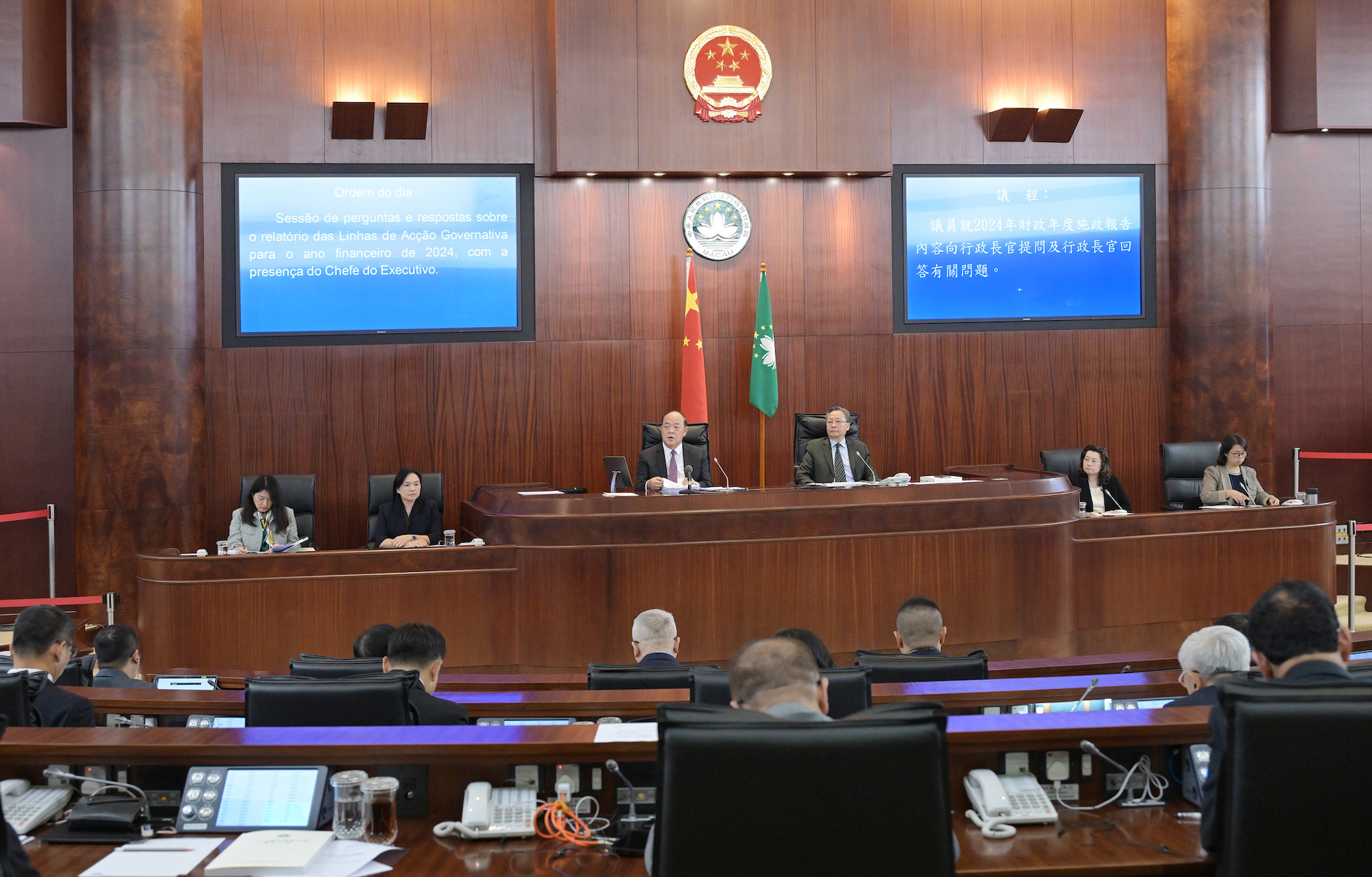 Macao's Chief Executive (CE), Ho Iat Seng, answered questions from legislators concerning his 2024 Policy Address in a session held in the Legislative Assembly on Wednesday. 
During the session, Ho made several important announcements, including the disclosure that the Light Rail Transit (LRT) Barra Line would open next month, connecting the Macao Peninsula with Taipa by rail for the very first time. 
The question of launching another round of electronic consumption cards was also raised, to which Ho said, "I can immediately tell everyone here that (the government) doesn't have the means (to do this)." He pointed out that "If there is another round of consumption cards, the budget next year will be in deficit." 
Ho meanwhile announced that he hoped the pricing for the five social housing projects in New Urban Zone Area A would be established by January of next year at the latest. Currently, the projects have yet to complete their tender review process.
[See more: The Chief Executive delivers his 2024 Policy Address]
On the subject of health, the CE reiterated that the Island Hospital would commence its trial opening next month and assured Macao residents that there was "no need to worry about the problem of fees" because eligible residents will not be charged as long as they go through the Health Bureau's referral system. 
In response to a question about promoting patriotic education in Macao, the CE stated that Mainland China's Patriotic Education Law, which is set to take effect on 1 January 2024, will not apply to Macao, as it does not fall within Macao's Basic Law. However, he said that the SAR can "absorb the essence of the law in terms of love of country and Macao." He added that work could be done in this area in relation to local education, community groups, events and people's mindsets.
In terms of university education, Ho said that the number of international students in Macao's tertiary education system this year had returned to 2019 levels, after a reduction during the pandemic over the past three years. 
The recording of the Policy Address Q&A session can be viewed online through the Government Information Bureau YouTube page and other government-affiliated websites. 
—With reporting by Kenny Fong