Macau casino mid-term review out by year-end/early 2016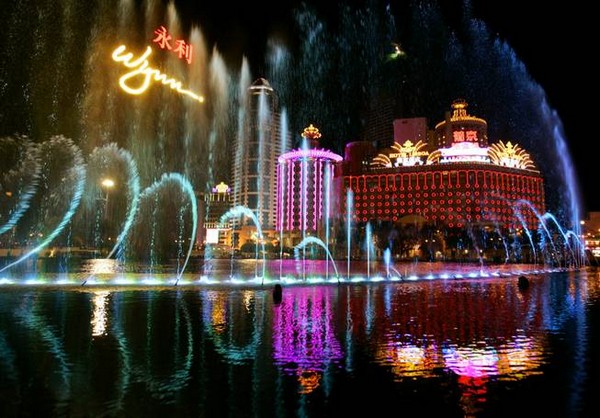 Secretary for Economy and Finance Lionel Leong Vai Tac said on Thursday he expected a report on the findings of a mid-term review on the city's gaming industry to be released by the end of this year or early next year.
The report will include an evaluation of how the city's six gaming operators' implemented their respective agreements with the government, Leong said.
The policy secretary said the government would uphold the principle that the annual growth of the number of gaming tables must not exceed three percent when analysing operators' applications for more gaming tables, adding that the three percent growth rate will be in place for a decade, starting in 2013.
Leong, a former businessman who became the city's top financial and economic affairs official in December last year, made the announcement during a plenary session in the legislature on Thursday.
Accompanied by senior officials from his portfolio which, among others, oversees the gaming and labour sectors, Leong attended the meeting in the legislative hemicycle to introduce his 2016 policy guidelines and answer lawmakers' questions about them. The Q&A session continues today, Friday the 27th November.
During Thursday's five-hour Q&A session complete with a 30-minute break, lawmakers raised concerns over the development of the city's gaming industry, labour issues and how to assist small and medium-sized enterprises (SMEs) as well as young and middle-aged entrepreneurs in developing their businesses.
Responding to a question by directly-elected lawmakers-cumbusinessman Chan Meng Kam about the mid-term review of the gaming industry, Leong said its main aim was to check whether the six gaming operators have fulfilled their concession or sub-concession agreements with the government.
While SJM, Wynn and Galaxy are gaming concessionaires, MGM, the Venetian and Melco Crown Entertainment are sub-concessionaires.
"Chief Executive [Fernando Chui Sai On] has already said that eight aspects need to be addressed by the mid-term review. Recently, the chief executive also gave instructions that the supervision of the city's junkets needs to be covered by the review," Leong said, adding that at the end of September his office had received a report on the mid-term review from the University of Macau's Institute for the Study of Commercial Gaming.
In March, Chui said that the eight aspects to be addressed by the mid-term review would have to include the gaming industry's impact on the local economy and the social responsibilities that the six gaming operators must shoulder.
"Now my office is studying [the findings] of the report…we expect to announce the report within this year or early next year," Leong said, adding he believed the findings will be an important reference when drafting gaming-related policies or measures in the years to come.
(macaunews/macaupost)