Macau Cable TV vows to sue govt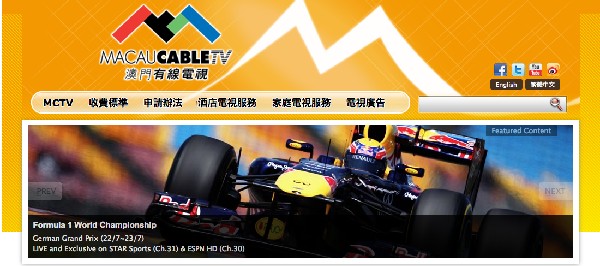 Troubled Macau Cable TV said Wednesday that it planned to sue the government for failing to protect its rights and interests which are supposed to be guaranteed under the conditions laid out in the 15-year monopoly concession agreement signed with Macau's then Portuguese administration in 1999.
The company also said it would "fight for" the renewal of its monopoly deal which expires in 2014.
Macau Cable TV Chief Executive Officer Angela Lam In Nie made the remarks to reporters on the sidelines of the company's cocktail party to mark its 12th anniversary.
At the same event, the company signed a joint loan agreement with the local branch of Bank of China and Tai Fung Bank for a total of HK$1 billion. No further details of the contract were revealed.
Asked by reporters as to the latest developments about the protracted dispute between the company and the city's  communal antenna service providers, Lam said that the company decided to appeal to the Court of Second Instance (TSI) after losing the case in the Court of First Instance (TPI) seeking 59.5 million patacas in compensation from 12 communal antenna service providers for "illegally" retransmitting certain satellite programmes such as Barclays Premier League matches broadcast by Thailand's True Visions sports channel.
According to The Macau Post Daily, the Court of First Instance found Macau Cable TV's compensation claim to be "unfounded" since the plaintiff failed to prove that the illegal transmissions of TV programmes by the defendants caused the alleged losses.
Regarding last month's court ruling, which hinted that Macau Cable TV ought to sue the government for failing to comply with its obligations concerning the company's concession contract , Lam said that the company started the ball rolling.
"The company has no choice and has started the procedure [of suing the government] … as the Court of First Instance mentioned in its ruling," Lam said, adding, "Under the conditions listed in the contract our rights and interests have to be protected; whether we are compensated depends on the  court."
Lam also said that the company would fight to have its concession, which will expire in two years' time, renewed.
Lam also claimed that the company had lost over 100 million patacas in the first decade but had now broken even.(macaunews)