Macau asks Beijing to let it manage coastal waters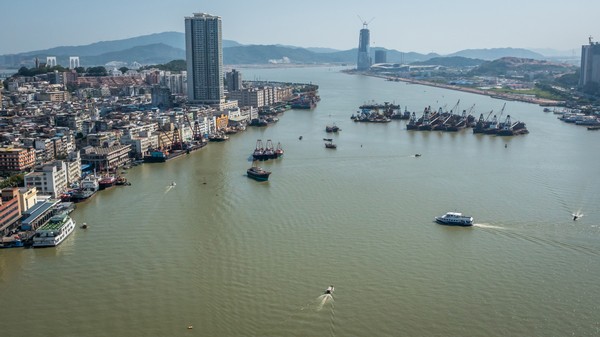 The Macau government has lodged a formal application with the central government on the management of Macau's "customary" coastal waters, Chief Executive Fernando Chui Sai On said on Monday.
Chui spoke to reporters at the airport before heading to Zhoushan city in Zhejiang province for a two-day working visit along with senior officials including Secretary for Economy and Finance Lionel Leong Vai Tac.
"The government of the Macau Special Administrative Region has formed a task force. It has been working with the relevant mainland ministries and commissions this year… we have formally lodged an application with the central [government]," Chui said, adding he was optimistic that the central government would respond to the request before the end of the year.
Macau has never had – unlike Hong Kong – jurisdiction over its coastal waters. This is due to the fact that China never signed a Macau border agreement with Portugal.
President Xi Jinping announced during his inspection visit to Macau last December that the central government was willing to let the local government manage the city's customary coastal waters.
Chui also said his delegation would study the ocean economy of the Zhoushan archipelago.
(macaunews/ macaupost)