Leong Vai Tac to represent China's CCCC on Portugal's Mota-Engil board
Leong Vai Tac to represent China's CCCC on Portugal's Mota-Engil board

Link copied
CCCC bought almost one-third of Portuguese infrastructure group in 2021, and it is now operating in 25 countries on three continents.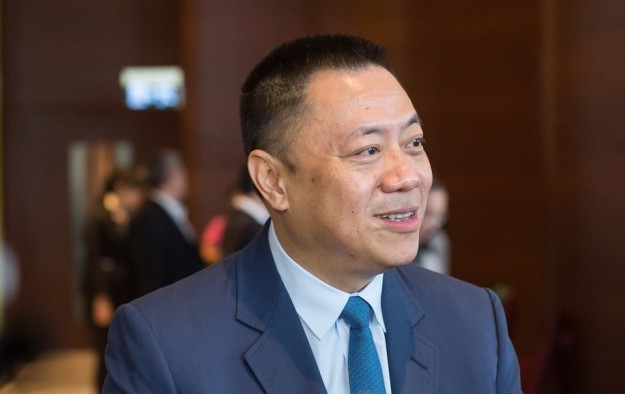 Former top-ranking civil servant Leong Vai Tac is set to become the newest Mota-Engil board member, having been nominated by China Communications Construction Co (CCCC).
According to the proposal for next month's annual general meeting, presented by Mota Gestão e Participações, Mota-Engil will increase the membership of the board of directors from 14 to 15.
CCCC, which bought 32.41 per cent of the Portuguese infrastructure group last year, will put forward the appointment of Leong Vai Tac at the 6 May meeting. 
Leong Vai Tac is the former Secretary of Economy and Finance of the Macao Special Administrative Region government.
After the Chinese group joined the Portuguese construction company, the group's board of directors was reduced from 20 to 14.
Of the eight managers who were on the executive committee then, only five remain, of which two are appointed by CCCC, one of whom took over as CFO.
At that time, the vice-presidency of the group led by António Mota was assumed by Wang Jingchun, the head of CCCC's international business.
Founded in 1946, the Mota-Engil Group is a multinational with operations focused on construction and infrastructure management in engineering and construction, environment and services, transport concessions and energy and mining.
As a market leader in Portugal and one of the 25 largest European construction groups, Mota-Engil is making its mark on 25 countries in Europe, Africa and Latin America.