Lee Peng Hong quits IPIM presidency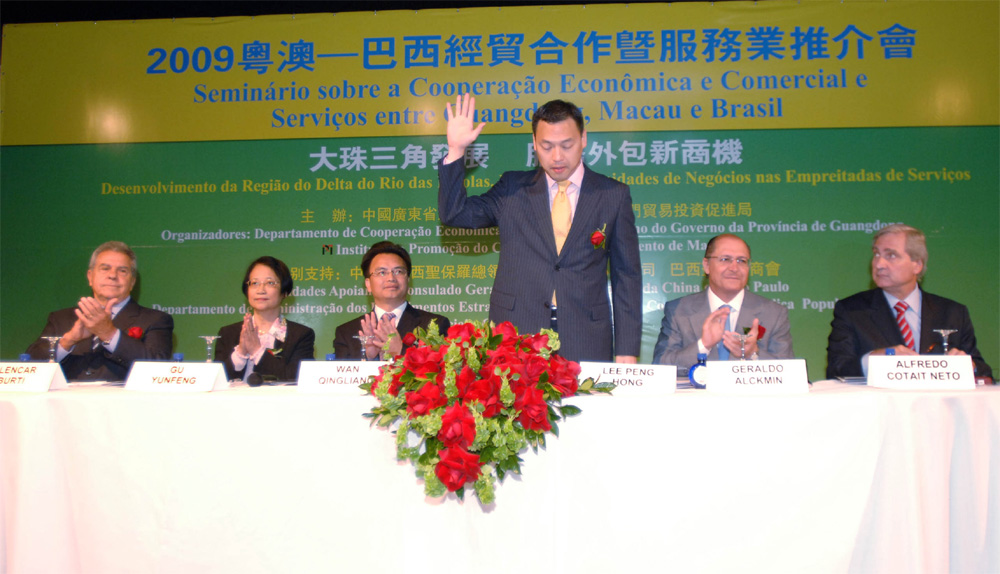 Macau, China, 7 Jan – Macau Trade and Investment Institute (IPIM) will soon have a new president.
Secretary for Economy and Finance, Francis Tam Pak Yuen, told the media Wednesday that Lee Peng Hong is leaving the IPIM presidency but declined to say who will replace Lee.
"It is only a job arrangement. It is nothing personal," the secretary said.
Francis Tam considered that it was "normal" for the government to make personnel arrangements in consideration of its future development needs.
Tam also said he would consider the government's needs and try to arrange a post for Lee according to the latter's professional abilities.
The Secretary for Economy and Finance also said that IPIM had been playing a "leading" role in Macau's industrial and business development in the past. "I think it is the right time to let [Macau's] enterprises take the lead in the economic development," Tam said, adding that IPIM would adjust its role to "serve" and "assist" businesspeople in the future.
The Macau Post Daily said today that Lee's successor is to be appointed by the end of the month, adding that one of Lee's two deputies "could be the chosen one."
Lee's two deputies are IPIM executive directors Cheong Chou Weng alias Jackson Chang and Echo Chan Keng Hong.
Lee Peng Hong as been the president of IPIM since September 1999.
Lee obtained his doctorate from the Institute of Economics, Tsnghua University and a master degree I Public Administration from the University of Macau. He currently serves as an Asia Fellow at the Mossavar-Rahmani Center for Business & Government at the Harvard Kennedy School.
(MacauNews)