Jiang Zemin passes away in Shanghai, aged 96
Jiang Zemin passes away in Shanghai, aged 96

Link copied
Former Chinese president was in Macao during the city's handover from Portuguese administration to the People's Republic of China in 1999.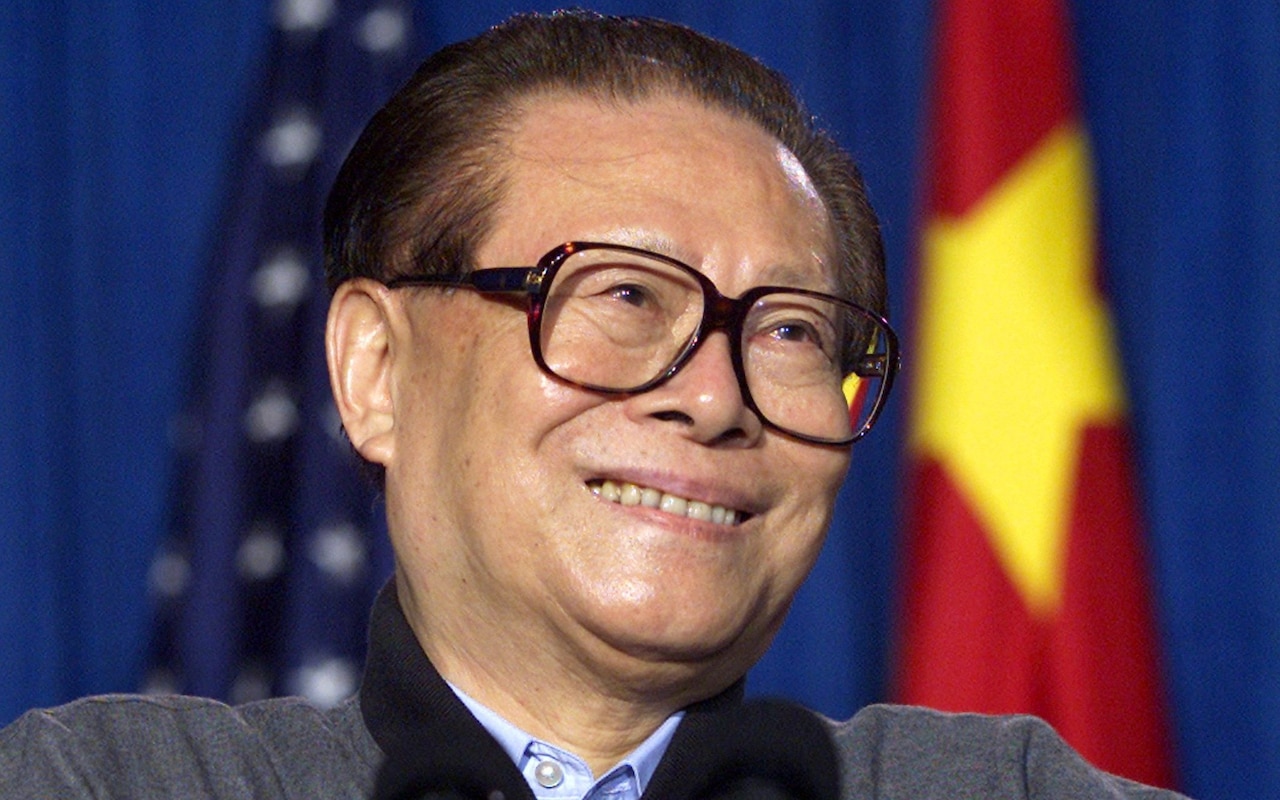 Former president Jiang Zemin passed away in Shanghai today from leukaemia and multiple organ failure, at the age of 96.
On behalf of the Macao Special Administrative Region (MSAR) government and in his own name, Chief Executive Ho Iat Seng expressed deep condolences for the passing of Jiang and extended sincere condolences to his family, according to a statement released by the Macao Government Information Bureau tonight.
Ho underlined that Jiang was very concerned about the development of Macao and the lives of its people, and pointed out that he visited Macao twice during his tenure.
On 19-20 December 1999, Jiang attended ceremonies which marked China's resumption of exercising its sovereignty over the Portuguese administration of Macao, the establishment of the MSAR and the swearing-in of its first government. Ho described this an "important historical moment" that left Macao compatriots with an "indelible memory". Ho underlined that Jiang also visited Macao on the first anniversary of its return to China in December 2000.
"Now that he has passed away, we are truly saddened. We will always remember him and miss his contributions to the country and the people," Ho said.
Meanwhile, the national and regional flags of Macao and Hong Kong, will fly half-mast to mourn Jiang's passing from Thursday until the day of his funeral, which has yet to be announced.
Jiang was General Secretary of the Communist Party of China (CPC) between 1989 and 2002 and President of the People's Republic of China between 1993 and 2003.
Jiang took over as CPC General Secretary in June 1989 in the aftermath of The Tiananmen Square protests, known in Chinese as the June Fourth Incident. 
By the time he retired as president in 2003, China was a member of the World Trade Organization and Beijing had secured the 2008 Olympics.
Jiang was last seen in public in October 2019, taking his place among party elders invited to attend the 70th anniversary celebrations of the founding of the People's Republic of China, and a military parade to mark the occasion.
President Xi Jinping will lead the 688-member committee in charge of his funeral arrangements. Its other members include former president Hu Jintao and former premier Zhu Rongji.