Hong Kong-Zhuhai-Macau bridge delayed by a year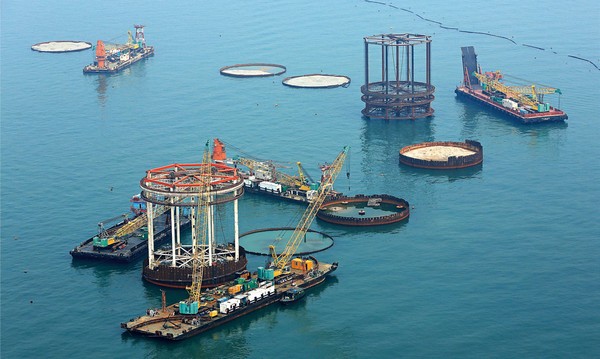 The HK$133 billion bridge linking Hong Kong, Macau and Zhuhai will miss its 2016 deadline by a year, the Hong Kong government has confirmed.
The Hong Kong boundary crossing facilities and link road won't be completed by the end of 2016 according to the current progress of construction, the Highways Department (HD) confirmed for the first time in a statement responding to media enquiries Wednesday night, said South China Morning Post.
Referring to the project as "huge and complicated", the department said there were many technical challenges during both the design and construction stages.
The statement said the bridge's completion will be pushed back until the end of 2017 because of unstable material supplies and shortages of labour, as well as dealing with aviation height limits, environmental protection requirements and slower than expected progress in land reclamation.
The construction of the main bridge began in December 2009. The 50 kilometre link consists of three cable-stayed bridges, two artificial islands, and a 6.7km-long immersed tube tunnel, situated off Lantau Island.
The costs of the bridge will be split between Hong Kong, Macau and mainland authorities. The opening of the bridge has been mentioned by a number of investment analysts covering the casino industry as an important development for Macau tourism.
(macaunews/SCMP)