HK property tycoon to stand trial in Macau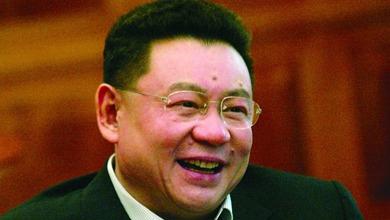 Hong Kong property company Chinese Estates Holdings announced Wednesday that its chairman, Joseph Lau Luen-hung, will have to stand trial in Macau for alleged bribery and money laundering.
The company made the "price-sensitive" announcement in a statement to The Hong Kong Stock Exchange late Wednesday.
According to the statement cited by The Macau Post Daily today, Macau's Examining Magistracy (JIC) formally accepted the accusation from the local Public Prosecution Service (MP) against Lau of having committed the offences of bribery and money laundering in connection with the acquisition of a plot of land in Macau.
The statement said that "as a result, the case will be remitted to the Court of First Instance of Macau for trial in due course."
Lau, 61, is also the executive director and chief executive officer of the company that is incorporated in Bermuda, is said to own 61 percent of the company. His fortune is estimated by Forbes at US$5.8 billion.
According to a charge sheet read out in the third trial of disgraced Macau policy secretary Ao Man Long – the hearings of which ended earlier this month – Lau paid a bribe of HK$20 million into an account controlled by Ao for winning a public tender of a large construction site opposite Macau's airport in Taipa.
The allegedly bribe-tainted plot of land, officially known as Lots 1c, 2, 3, 4 and 5, is now being developed as the La Scala luxury residential estate.
Lau did not attend the trial. No date has been set for sentencing. Ao denied in his latest trial that Lau paid him a HK$20 million bribe. He claimed the HK$20 million paid into the account of a company owned by him was a "debt repayment" from local businessman Ho Meng Fai (now a fugitive from justice).
Ao stood trial for alleged bribe-taking and money laundering. The ex-policy secretary is serving a 28 1/2-year prison term for corruption, money laundering, abuse of power and string of other crimes. He is alleged to have amassed at least 800 million patacas in bribes and other ill-gotten gains. Ao was arrested in December 2006.(macaunews)