HK property tycoon and entertainment mogul to stand trial in Macau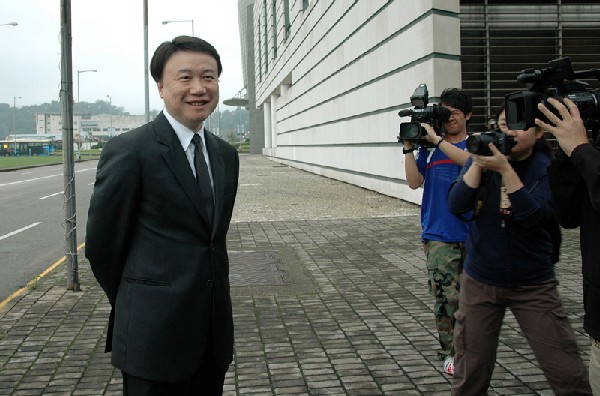 Hong Kong property tycoon Joseph Lau Luen-hung and entertainment mogul Steven Lo Kit-sing will stand trial in Macau for alleged bribery and money laundering linked to the mega-graft scandal of disgraced policy secretary Ao Man Long, a judicial source confirmed to The Macau Post Daily Thursday.
According to the source both Lau and his business partner Lo will be charged with bribery and money laundering.
The source said that Lau and Lo were the only Hong Kong people to face a trial in Macau because of their alleged involvement in the Ao case. However, the source stressed that there was no timetable as yet for the duo's trial, adding that both defendants could request not to appear in court in person but be represented by their respective lawyers.
Macau lawyer Miguel de Senna Fernandes told The Macau Post Daily in an interview yesterday that there existed no extradition agreement between Macau and Hong Kong whereby a convicted or suspected criminal could be transferred between the two jurisdictions for imprisonment or judgment.
Senna Fernandes also pointed out that if the two defendants failed to appear in court without reasonable explanation, they could face a charge of contempt of court meaning they might face an aggravated sentence if found guilty.
Lau is the chairman of Chinese Estates Holdings. The company said in a statement that trading in its shares has been suspended with immediate effect "pending release of an announcement regarding price-sensitive information of the company."
Chinese Estates Holdings is a major investment company based and listed in Hong Kong. The company and its subsidiaries are principally engaged in property investment and development, property management, brokerage, securities investment, money lending and cosmetics distribution and trading.
The company headed by the 61-year old tycoon said in a terse statement on Wednesday that Macau's Examining Magistracy "accepted charges brought by the public prosecutor against Lau, rejecting a request to dismiss the case on lack of evidence." (macaunews)