HK-Macau 'extradition deal' may be retroactive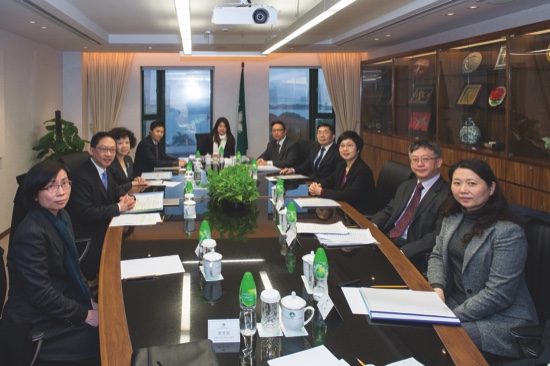 Secretary for Administration and Justice Sonia Chan Hoi Fan said yesterday that a pending Hong Kong-Macau agreement on judicial co-operation in penal matters would possibly be retroactive once it is signed by the two sides.
Chan made the remarks after a closed-door meeting about the agreement with Hong Kong's Secretary for Justice Rimsky Yuen Kwok-keung at Government Headquarters.
Chan said that during the meeting, she and her Hong Kong counterpart talked about the principles and some details of the agreement, adding that progress had been made.
However, Chan added that there were still a few details to iron out before the next meeting.
Chan said she couldn't say when the next meeting will be held.
Chan also said that there was no timetable on when Macau will sign its agreements on judicial co-operation in penal matters with Hong Kong and the mainland.
She said it all depends on when an agreement can be reached with either side, adding that it doesn't have to happen at the same time.
When asked by reporters about the transfer of fugitives between the two regions, such as in the case of Hong Kong fugitives Joseph Lau Luen-hung and Steven Lo Kit-sing, Chan insisted that the pending agreement's retroactivity was possible as long as the court orders are still in force once the deal is signed.
Lau, a Hong Kong tycoon, and his business partner Lo were sentenced to five years and three months behind bars each by a Macau court in March 2014 in a high-profile graft and money laundering case, but both remain free in Hong Kong. Both were found guilty of paying then-secretary for transport and public works Ao Man Long HK$20 million to secure land for a luxury property development. Ao is serving a 28 1/2-year sentence for corruption, money laundering, abuse of power and other crimes.
Lau and Lo have steadfastly denied the bribery allegations.
Both have not spent a day behind bars since the two cities do not have an "extradition agreement."
According to Hong Kong government broadcast RTHK, Yuen told reporters upon returning to Hong Kong on Thursday that the long-awaited "extradition deal" – as the pending agreement is widely referred to by the Hong Kong media – between the two sides won't be hammered out for months.
(Macaunews/macaupost)