Hengqin holds the future for Macao
Hengqin holds the future for Macao

Link copied
Cross-border video conference sets out an array of new ideas and proposals which will bind Macao's fortunes closer to the Greater Bay Area.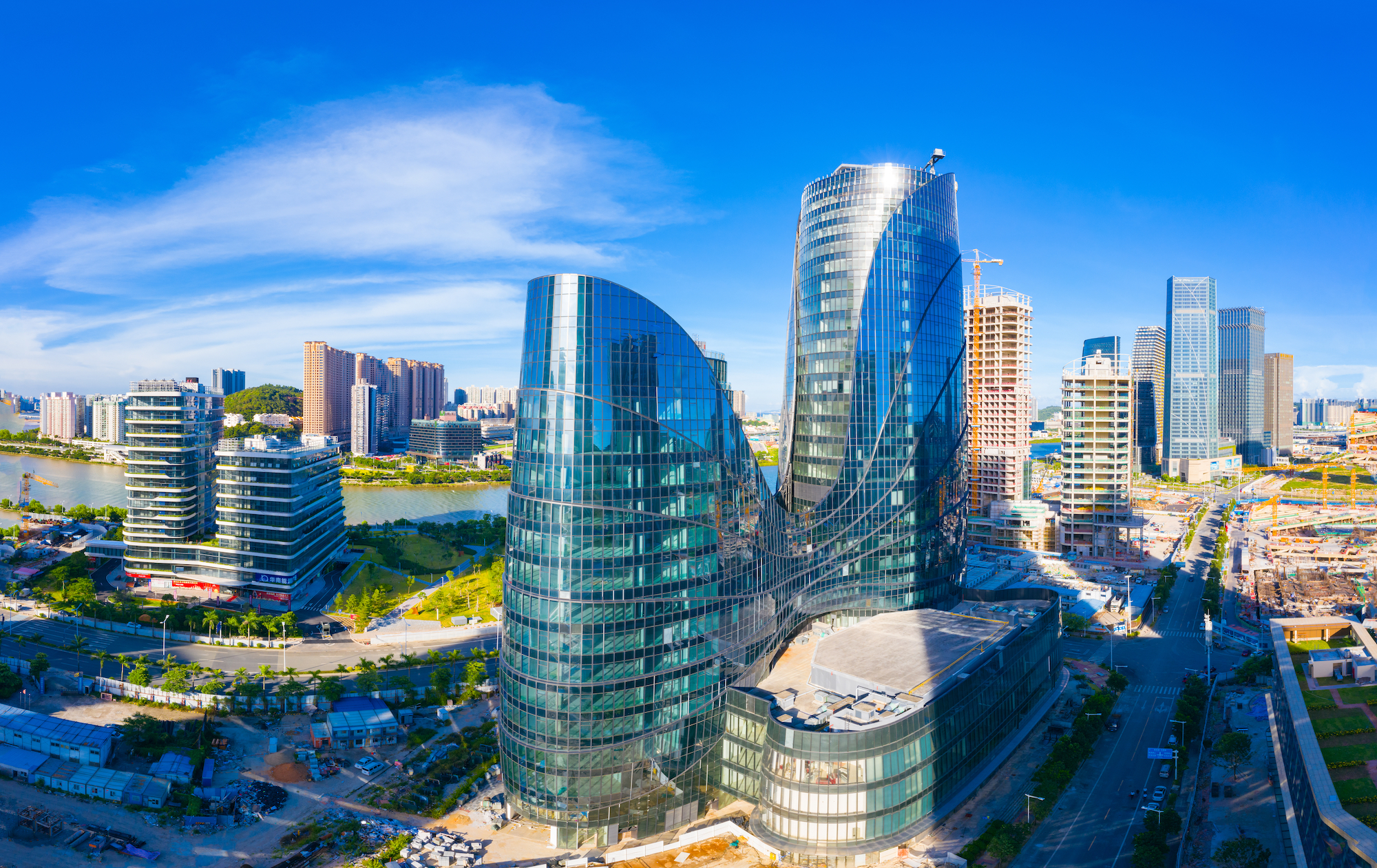 Hengqin is set to become the cornerstone of future relations between Macao and Guangdong, acting as a pivot for intensifying cooperation and supporting the city's economic diversification.
Details of the island's forthcoming role, and other facets of the relations between Macao and its neighbour, were outlined at the latest Guangdong-Macao Cooperation Joint Conference, which was held via video link. Chief Executive Ho Iat Seng and Guangdong Governor Ma Xingrui co-chaired the meeting.
The conference confirmed four major areas for the next phase of cooperation:
The first will be a focus on the Guangdong-Macao Intensive Cooperation Zone planned for Hengqin and other major cooperation zones, stepping up legislation and policy coordination while accelerating the launch of specific projects.
The second direction for bilateral cooperation is to foster cooperation in a number of industries, in order to support Macao's economic diversification, such as in the fields of science and research, high-end manufacturing, traditional Chinese medicine (TCM), financial services, the high- and new-technology sectors, culture and tourism; and the meetings, incentives, conferences and exhibitions industry.
The third focus for Guangdong-Macao cooperation is to intensify connections between Guangdong and Macao, seeking to provide further convenience for Macao residents living and working in Guangdong.
The fourth direction is to strengthen cooperation in terms of speeding up economic development and optimising people's livelihoods. In particular, the two sides vowed to devote further efforts in epidemic control and prevention, support Macao's young people to work or start a business in Guangdong, and enhance exchanges and collaboration in the areas of education, food safety and ecological protection.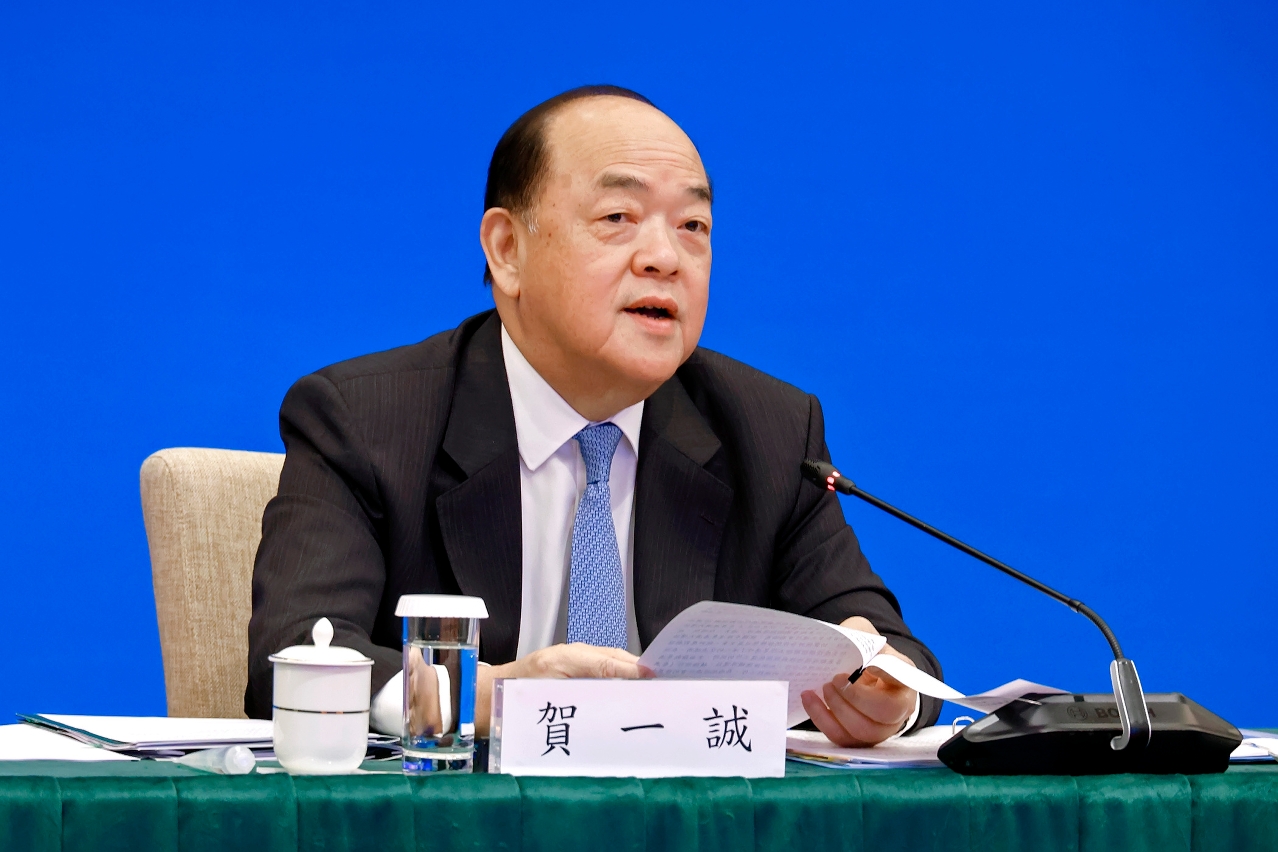 Ho underlined that Guangdong and Macao have maintained close ties amid the Covid-19 pandemic, in order to strengthen the two sides' epidemic-control and prevention efforts, and to create conditions enabling normal movement of people across the border.
Guangzhou and Shenzhen each recorded one Covid-19 case on Monday, indicating the outbreak in Guangdong is close to a controllable level, with zero local infections, Ho noted. The health authorities and immigration services from Macao and Guangdong have been holding video conferences to report the latest developments concerning the epidemic conditions, and to discuss any updates on cross-border measures, in order to prevent the epidemic from spreading further, Ho added.
Ho also said that 2021 marks the first year of the country's 14th Five-year Plan, as well as a significant period for Macao to integrate further into national development. 
Based on achievements consolidated from past cooperation, Guangdong and Macao will devote further effort in high-quality development in line with the Guangdong-Hong Kong-Macao Greater Bay Area (GBA) initiative, thereby advancing development for Hengqin, facilitating Macao's economic diversification drive, and enhancing coordinated efforts in tackling the epidemic, while boosting post-pandemic economic recovery, Ho said.
Ma said that Guangdong and Macao will work closely in order to seize major opportunities presented by the GBA development. Guangdong and Macao will also advance cooperation regarding Hengqin's development, the TCM Science and Technology Industrial Park of Cooperation between Guangdong and Macao, the Hengqin Macao Youth Business Valley, and the Macao New Neighbourhood, Hengqin project.
During the conference, Guangdong and Macao signed six agreements concerning exchanges and cooperation on food safety issues; standards of quality and recognition regarding inspection work; accounting standards for Macao enterprises set up in Guangdong; cooperation in tourism; cooperation in holding job fairs and internships for university students in the GBA; and TCM cooperation, reported the Macau Post Daily.