Hainan offers vast potential for cooperation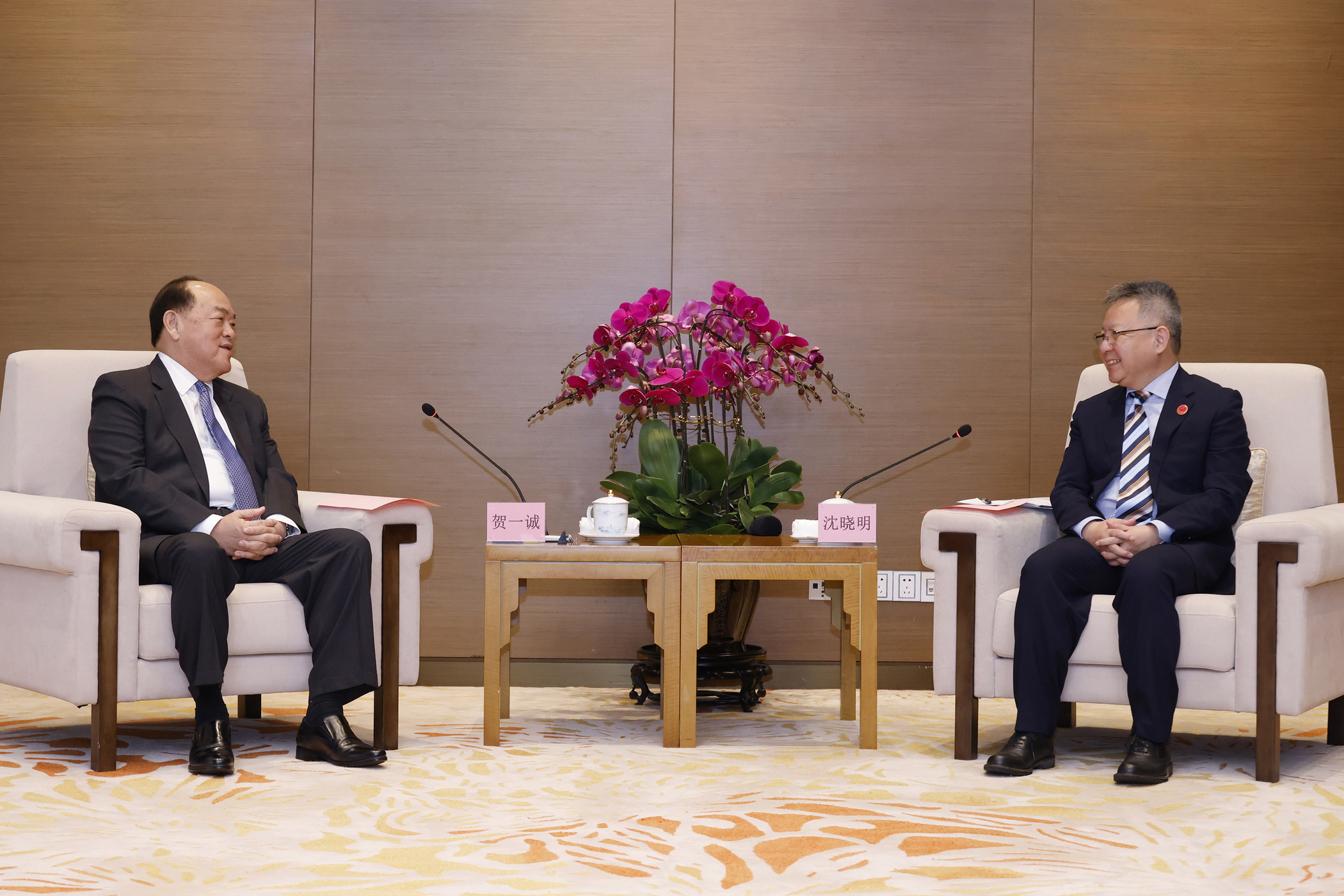 Chief Executive Ho Iat Seng has met with Hainan's top officials to discuss economic and trade matters, tourism, high- and new technology development, financial services, traditional Chinese medicine and the importance of cultivating talents to support development.
During a meeting with the secretary of the Hainan Provincial Committee of the Communist Party of China, Shen Xiaoming, Ho noted that Hainan and Macao have huge room for cooperation in fields such as tourism, education, and science and technology. In particular, the two sides should work further on tourism, as flight times between the two places are quite short.
Ho, who is leading a delegation to Hainan for the Boao Forum for Asia Annual Conference 2021, briefed Shen on Macao's successful fight against Covid-19 and its various measures to improve the economy and support the population during the pandemic.
Shen shared insights on the latest progress on economic development and free trade port development initiatives in Hainan. He noted that Hainan and Macao have similar economic structures, and underlined that both places are working to strengthen the resilience of their economies.
Shen added that Hainan is looking forward to working more closely with Macao in order to strengthen cooperation with Portuguese-speaking countries, bolster governmental and people-to-people exchanges, and promote a model of multi-destination tourism.
The Boao Forum for Asia Annual Conference 2021, which ends tomorrow, is themed A World in Change: Join Hands to Strengthen Global Governance and Advance Belt and Road Cooperation.