Guangdong Governor to visit Macau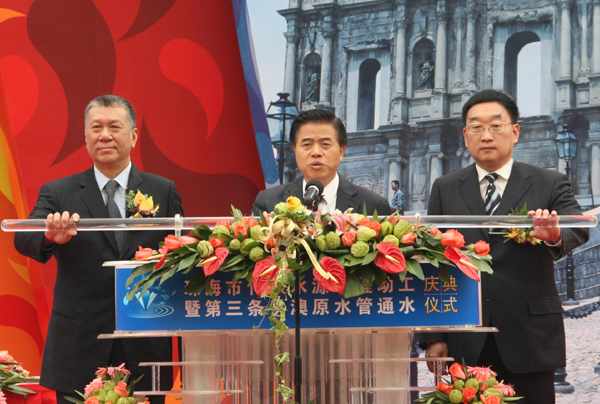 Macau, China, 06 Jul – Guangdong governor Huang Huahua will arrive in Macau Wednesday as head of an official delegation for a two-day working visit, the Macau Government Information Bureau (GCS) announced Tuesday.
Huang Huahua and his delegation will attend the 2009 Guangdong-Macau Joint Cooperation Conference and will visit several facilities and projects such as the Border Gate extension project, the Macau International Airport, the Macau University and also the site of a planned underwater tunnel linking Macau with the future campus of the university in Hengqin island in Zhuhai.
Las month the standing comittee of the National People's Congress of China granted Macau jurisdition over the local of the university's future campus in Hengqin for at least 40 years.
The 2008 Guangdong-Macau Joint Cooperation Conference was held on 4 December in Zhuhaiand was attended both by Huang Huahua and the Chief executive of Macau, Edmund Ho Hau Wah.
During the meeting in 2008 Guangdong and Macau expressed the hope that both regions would further strengthen co-operation in various major areas including people's livelihood, service industry, economy and trade,infrastructure facilities and social culture while seeking to improve the levels of such cooperation.
The last visit of Guangdong governor Huang Huahua to Macau was held in December, 2007.
(MacauNews)