Govt vows to heed court ruling over La Scala land deal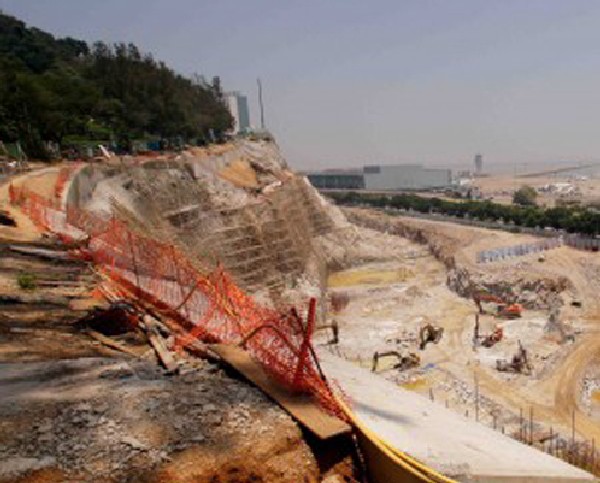 The Government Spokespersons Office (GPV) said in a statement Wednesday that the local government received a "declaration of dissent" from La Scala developer Moon Ocean on Tuesday and would, based on a local court ruling, go ahead with its previous decision to axe the graft-tainted land deal.
The statement cited by The Macau Post Daily added that any further decisions will be announced in due course.
The statement came a day after Hong Kong-listed Chinese Estates Holdings Limited announced on Tuesday that its fully-owned subsidiary Moon Ocean will appeal to Macau's Court of Second Instance (TSI) against the government's decision to axe its land-lease deal if it does not receive a favourable reply from the government by September 14.
According to the government statement, the land-lease deal inked in March 2006 to transfer five plots of land opposite the airport in Taipa to Moon Ocean was declared invalid by Chief Executive Fernando Chui Sai On on August 8 because the land transfer was done illegally, based on a sentence handed down to former secretary for transport and public works Ao Man Long by the Court of Final Appeal (TUI).  The land deal was formally nullyfied on August 15.
The court hearing in May heard that Ao had allegedly received HK$20 million in bribes from prominent Hong Kong real estate tycoon Joseph Lau Luen-hung who heads Chinese Estates Holdings to grant Lau the five plots of land for his Moon Ocean development company.
The disgraced secretary, who has been behind bars since December 2006, is serving 28 ½ years in jail for corruption, money laundering and other crimes, while Lau and his business partner Steven Lo Kit-sing are scheduled to be tried at Macau's Court of First Instance (TPI) on September 17 for alleged bribery and money laundering in connection with the case.  Both have vehemently denied the graft claims.
The five plots of land measure 79,000 square metres in total and were sold by the government to Moon Ocean for HK$1.3 billion in 2005. The La Scala residential development project has meanwhile been mothballed.
It was reported in March that about 300 La Scala apartments have been presold, with Lau's company taking in HK$384 million in cash deposits. The government said on August 15 that buyers of the La Scala flats can claim back their special stamp duty.(macaunews)