Govt 'still undecided' about pay hike for public servants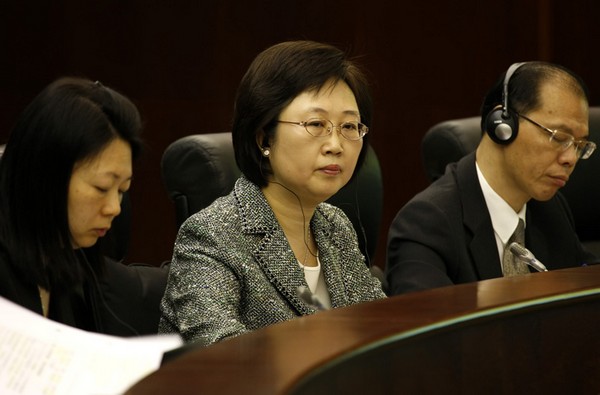 Secretary for Administration and Justice Florinda Chan Lai Man Sunday declined to give a clear answer on whether the city's nearly 30,000 government employees will have their salaries and fringe benefits increased or not next year.
She said the government was waiting for a report to be submitted from the government-appointed Civil Service Pay Review Committee on the matter.
According to The Macau Post Daily, Chan made the remarks on the sidelines of a charity walk organised by the local branch of Bank of China (BOC) to mark the state-owned bank's 100th anniversary.
Being asked by reporters whether the government would increase the salaries of its staff, she said that for the time being she could not say whether there would be an increase in public workers' salaries or not next year.
She also pointed out that whether to increase government employees' salaries had to be based on several criteria including the median wage in the private market, inflation, as well the government's financial situation.
"The government has to analyse all the criteria before making a decision … so far no decision has been made," Chan said, adding that currently the committee is looking at the way the Hong Kong government has set up a mechanism to evaluate whether itspublic servants should have their salaries increased or not.
Several local civil servant unions have recently urged the government to increase public servants' salaries and benefits.
The government gave its employees a pay hike of 6.45 percent in May this year, from which a total of 28,323 government employees benefited.
Official statistics show that public servants are Macau's top earners.(macaunews)