Gaming-related crimes rise exponentially in 2015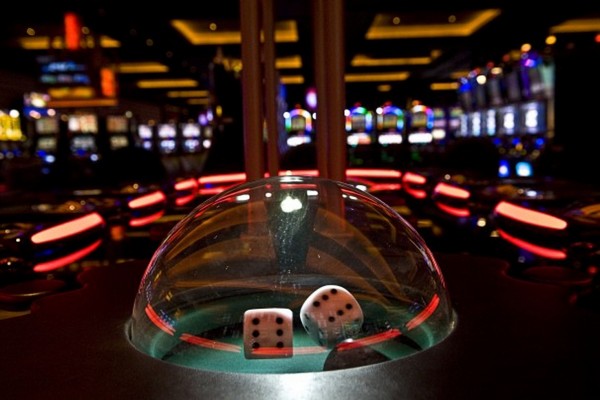 The number of cases registered by the Judiciary Police (PJ) in 2015 grew to 11,305, which constitutes 568 more cases than in 2014, representing a year-on-year growth of 5.3 percent. These results were presented to the press yesterday during the annual police New Year meeting, held at PJ headquarters.
From the annual report, the PJ made clear that the crimes directly related to the gaming industry are growing. Those types of crimes show a year-on-year growth of 38 percent, with a total of 1,553 cases. Representing the biggest share of this kind of crimes are kidnappings related to loan sharking (illegal detention), which totaled 366 cases, almost five-and-a-half times more than in 2014 and about 10 times more than in 2013.
Meanwhile, crimes related to people's daily-life retreated, namely crimes of fraud (-13.8 percent), IT crimes (-9.3 percent), theft (-14.8 percent), and aggravated theft (-60 percent). Also falling in frequency are crimes considered to be serious such as extortion (-15.6 percent), while one case of homicide was recorded, the same number as in 2014.
"We are investing many resources in activities aimed at raising community awareness of some of those crimes. I think the fall in the number of fraud cases is also related to our work in this field," the PJ director, Chau Wai Kuong, said.
The number of crimes committed by youngsters is also falling, especially in regards to underage youth. On the rise are crimes committed by people between the ages of 16 and 18, mostly related to drug trafficking. To address these crimes, the PJ are committed to prevention campaigns together with schools and universities.
Regarding the results presented at the meeting, Chau said that "although there was a fall in the majority of the crimes, we will not slow down our work."
The director stated that the crimes on the rise will be the main targets for the police force in 2016. "We need more information and faster communication in several areas, namely from the casinos," he said, adding that the PJ also seeks the help of casino security staff in alerting the force of illegal activities.
To address this problem, Chau aims to increase the number of staff members, namely criminal investigators, in order to be able to establish more teams working round-the-clock to "increase the speed of reaction to the crimes."
Some of these new officers are already in training and will reinforce the Cotai branch of the PJ to "increase the proximity and efficiency in that area of the territory," Chau concluded.
Asked by journalists regarding the recent case involving the junket "Dore Entertainment," the Judiciary Police head refused to comment as the case is still under investigation. Despite the secrecy involved in the case, Chau said it is being treated as a "special matter" and in a different category, which is why it was not counted in the statistics presented on Monday + as a "crime-related to gaming."
(macaunews/macaudailytimes)