Ex-chief prosecutor of Macau in jail over graft claims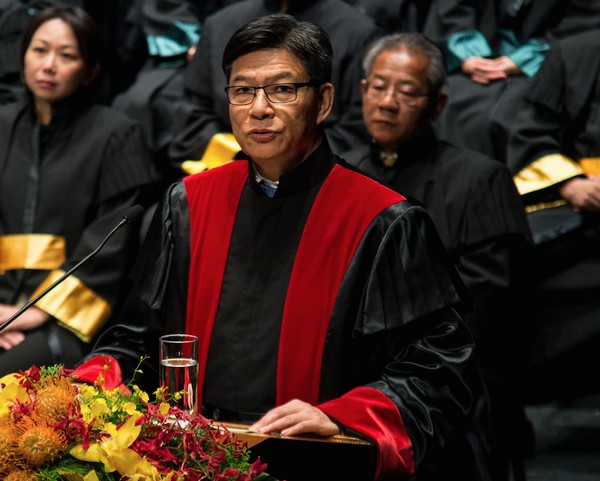 Macau's former chief public prosecutor Ho Chio Meng was remanded in custody on Saturday on allegations of graft, according to a special press conference held by Commission Against Corruption (CCAC) chief André Cheong Weng Chon at his office.
Cheong said the Public Prosecution Office (MP) passed the case to the CCAC in the first half of last year.
The case involves the former public prosecutor-general, the former Public Prosecution Office's chief-of-cabinet, a consultant to the office, and several local businesspeople, including two who are related to a high-ranking official in the office, according to Cheong.
While Ho is the city's only former public prosecutor-general, Cheong refused to name him, saying that it would interfere with the judicial process.
However, various official sources confirmed to the media on Saturday that Ho is the suspect.
This is the second corruption case involving a principal official of the Macau Special Administrative Region (MSAR) since the government's then policy secretary for transport and public works Ao Man Long was arrested in 2006. Ao is serving a 28 1/2 years sentence for corruption, abuse of power, money laundering and other charges.
Cheong added that his office would not rule out the possibility of more suspects' involvement in the Ho case, but was quick to add that the investigation hadn't shown any evidence that any other current judicial officials were involved.
Cheong said the case was not dissimilar to other corruption cases busted last year, with officials abusing their position of power to obtain ill-gotten gains from public projects.
Between 2004 and 2014, Cheong said, almost all construction contracts signed and purchases made by the Public Prosecution Office (MP) – over 2,000 contractual items worth almost 167 million patacas – were adjudicated to 10 shell companies, many of which were set up by family members of a high-ranking official of the Public Prosecution Office.
Apart from Ho, who on Sunday spent his second night in Macau Prison in Coloane, four other suspects have been barred from leaving Macau, according to Cheong, who also said that another suspect, a civil servant, had been ordered to work under supervision.
Cheong added that the suspects had used various reasons, such as security concerns for projects and services which would, by law, otherwise have been required to be put out for public tender, to skip the normal procedures and outsource the projects and services to one of the 10 shell companies, which operated in various fields such as construction, consultancy, security and cleaning.
Cheong said that based on the CCAC investigation, all of the reasons given to skip the normal tendering procedures were found to be bogus.
Cheong also said that the suspects had pocketed at least 44 million patacas – about 26 percent of the 167 million patacas in contractual value.
According to Cheong, Ho was picked up by CCAC officials as he was about to leave Macau via the Outer Harbour Ferry Terminal on Friday at about noon. He was nabbed by CCAC officials after clearing immigration facilities at the terminal, following information passed on by the Public Security Police (PSP) which handles the city's immigration matters.
Cheong declined to comment on whether Ho had been attempting to escape criminal prosecution, and on the means of transport he was trying to leave Macau by, pointing out that revealing such information would interfere with the judicial process.
According to local Chinese-language media reports, Ho tried to leave Macau by helicopter.
Ho was questioned by the graft-busters last year, according to Cheong.
Ho was remanded in Macau Prison in Coloane after the CCAC obtained an order from the Court of Final Appeal (TUI) on Saturday night, Cheong said. The order by the city's top court was needed because of Ho's position as a former principal official of the MSAR.
Macau has 12 principal government and judicial officials appointed by the central government in Beijing upon recommendation of the local chief executive.
When reporters pointed out that of the several graft busts in recent years, this was the first one – after Ao's arrest about a decade ago – to involve a principal official, and asked whether the CCAC was only picking the smaller cases and avoiding the bigger ones, Cheong said, "the CCAC will combat corruption regardless of whether it involves flies or tigers."
According to a CCAC statement on Saturday, the suspects face arraignments on possible charges of fraud and abuse of power as well as participating in their capacities as public servants in a private business, and forging official documents.
Ho, who was born in Macau in 1955 but grew up in the mainland, returned to Macau in 1983.
After studying Portuguese and law in Portugal for three years, Ho returned to Macau in 1993 and worked as a co-ordinator for the High Commission Against Corruption and Administrative Illegality (ACCCIA), the predecessor of the CCAC, and later rose to the post of deputy high commissioner in 1995.
Ho became the MSAR's first chief prosecutor in 1999. Ho held the post for three five-year terms until he was succeeded by Ip Son Sang as the city's top prosecutor on December 20, 2014.
Ho has headed a Committee on Criminal and Legal Studies since February last year. The committee belongs to the Public Prosecution Office.
Ho was considered by some local commentators as a possible challenger to Chief Executive Fernando Chui Sai On before Chui sought re-election in 2014. Ho later said it was "appropriate" for him to stay out of the election.
(macaunews/macaudailytimes)