Education bureau vows to promote 'One Belt, One Road' in schools of Macau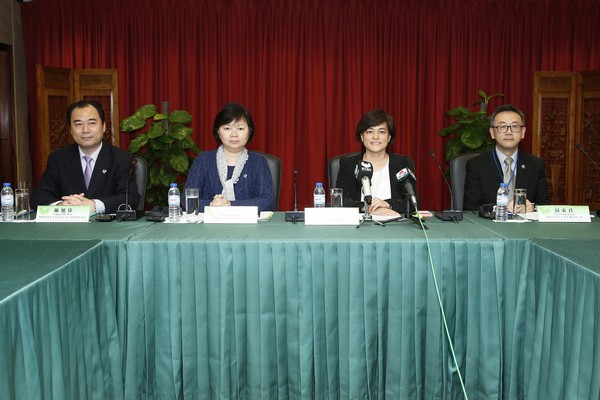 The Education and Youth Affairs Bureau (DSEJ) will step up its efforts to promote the central government's "One Belt and One Road" initiative in local schools, said DSEJ Youth Department Chief Un Hoi Cheng.
Apart from enhancing young locals' understanding of the initiative, the bureau will also encourage schools and youth associations to organise more visits to cities in the mainland and overseas included in the initiative, Un said, adding she hoped that there will be more opportunities for Macau's younger generation to co-operate with their counterparts in the cities involved.
Also addressing the press conference, Leong Vai Kei, who heads the bureau's Youth Education Department, said the bureau expected to hold a touring exhibition at schools starting in September on topics related to the initiative. The DSEJ Moral Education Centre will also organise young locals to visit Xi'an to learn more about the initiative later this year.
Xi'an, once known as Chang'an, was the eastern departure point of the Silk Road, according to the UNESCO website.
(Macaunews/macaupost)