"Customs chief was a great and like-minded friend" said Macau's Chief Executive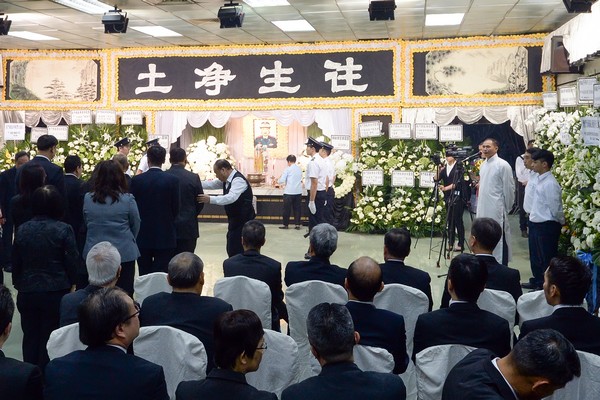 Chief Executive Fernando Chui Sai On said in a statement that Macau Customs Service director-general Lai Man Wa, who died last Friday, was a good friend with whom he had worked for over 16 years.
Lai was found with a plastic bag over her head, and cuts on her wrists and neck, in a public toilet's cubicle near Ocean Gardens, where she lived with her family, last Friday afternoon. She was pronounced dead about an hour later at the public Conde de Sao Januário Hospital Centre after emergency treatment failed.
The police said that based on evidence and an autopsy report, they had determined that Lai committed suicide, though they were still looking for why she took her own life.
A memorial service for Lai was being held at the Kiang Wu Hospital Funeral Parlour on Thursday, with a number of government officials, legislators and civic leaders attending the ceremony. Former chief executive Edmund Ho Hau Wah also paid his respects.
Chui did not attend Thursday's ceremony, but a spokesperson for the Office of the Government Spokesperson said that he would attend Friday's morning's funeral.
"Lai was an outstanding member of the government and a good colleague and friend to me for many years," Chui said in the statement. "It was of great sadness to lose Ms Lai, not only because it meant losing a prominent government official but also a great and like-minded friend."
Chui urged officials of the Macau Customs Service not to be held back by their sadness and honour Lai's memory by continuing their good work.
(macaunews/macaupost)