Crimes fall 10.5 percent last year in Macau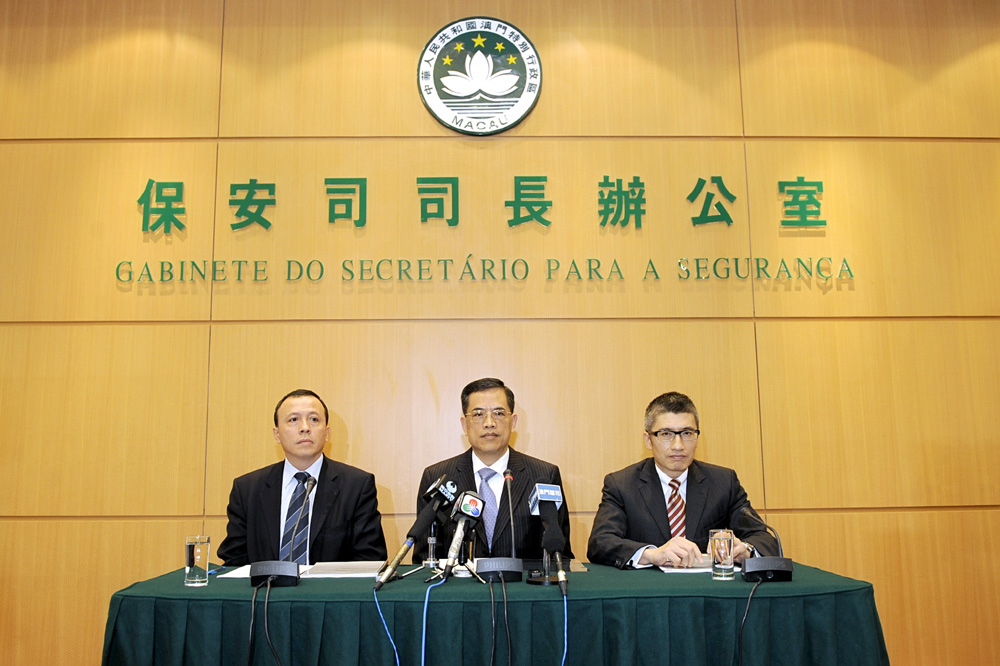 Macau, China, 05 Feb – The number of crimes reported in Macau in 2009 stood at 12,406, down by 1,458 or 10.5 percent compared to 2008, said Thursday the Secretary for Security Cheong Kuoc Va.
The secretary said in a press conference that overall crime rate dropped by 10.5 percent including significant decreases in violent crime, juvenile delinquency, robbery and arson.
The Secretary attributed the improvement to the increase in police operations and also the occurrence of the global financial crisis, which made lesser tourists to come to Macau.
In term of violent crime, 652 cases were registered versus 853 in 2008, representing a reduction of 23.6 percent.
Of these cases, child sexual abuse and murder rose 29.4 percent and 50 percent respectively to 22 and six in 2009.
Yet, robbery, drug trafficking, rape and blackmail all saw decreases respectively of 29.1 percent to 268 cases, 5.7 percent to 115, 10.5 percent to 17 and 2.4 percent to 40.
In 2009 more people were sent to the Public Prosecutions Office.
An increase of 1.8 percent was registered, making the total number reach 4,196 eventually.
As for juvenile delinquency involving people under 16 years old in Macau, the Secretary for Security revealed that 52 cases have been transferred to the Public Prosecutions Office (MP), down by 23.5 percent compared to 2008.
The total 104 juvenile delinquency cases involved 124 boys and 46 girls, compared to 208 boys and 94 girls in 2008.
Although many types of crime reported a significant decline in their numbers last year, it seems that Macau is still facing the problems of illegal immigration.
The statistics showed that there were 1,524 mainland Chinese, up seven percent, who entered Macau illegally in 2009.
As well, the total numbers of mainland Chinese who overstayed their Individual Visit Scheme visas and other kinds of visas reportedly stood at 34,943 and 85,436 respectively, an increase of 2.8 percent and 32.8 percent.
Nearly 11,890 foreigners also continued to stay in Macau after their visas expired, an increased of 356 percent compared to 2008.
The secretary also said that the Macau government is currently in talks with foreign affairs ministries to suspend offering visas on arrival to visitors from six Southeast Asian and African countries.
Yet he did not specify what the six countries are.
(MacauNews)