Cleaner finds newborn in bin in Macau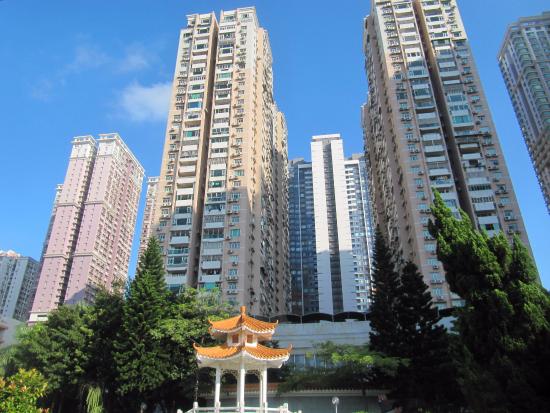 A cleaner found a newborn baby girl abandoned in a bin on the 17th floor of a residential building in Flower City in Taipa on Tuesday morning, said Judiciary Police (PJ) spokesman Choi Ian Fai.
Choi said the Public Security Police (PSP) got a call from residents of the 17th floor flat in Lei Yip Building at around 10 a.m. The Public Security Police then requested the Judiciary Police's help with the case.
Choi said the cleaner told police that she was asked by residents of the floor that morning, who saw blood in the floor's communal utility room where the bin was kept, to clean up the mess.
Choi said the cleaner said that when she moved the bin she heard a faint crying coming from inside, and when she looked she saw the baby, so she went to alert the doorman about the case, while a resident called the police.
According to Choi, the police found the crying baby wrapped in a towel in the bin, covered in blood and with the umbilical cord still attached. He added that the placenta and a pair of shoes were also found in the bin. Based on the evidence, he said the police believed the mother had given birth to the girl on Tuesday morning.
Choi said the baby was taken to the public Conde de Sao Januario Hospital Centre to be treated. He described the newborn as "Asian".
A Health Bureau (SSM) statement last night said that when the full-term baby arrived at the hospital, her temperature was below normal, but she later recovered under hospital care. She was given a blood test to help with the investigation.
The statement added that the baby's general condition had been stabilised, and she was able to feed normally.
Choi said the police were still trying to find the mother and possible accomplice, as they have violated Article 135 of the Penal Code, which when proven could put the guilty behind bars for up to five years.
Choi called for witnesses to contact the police if they had seen or heard anything unusual that morning, so as to help with the police investigation.
(macaunews/macaupost)