City U urges govt to grant land for campus 'as soon as possible'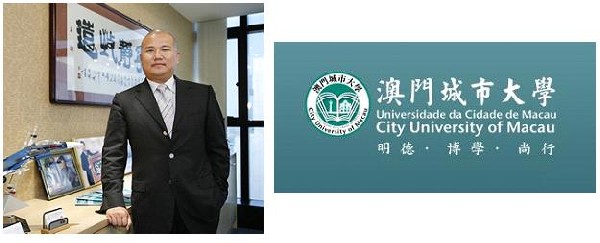 The private City University of Macau urged the government Sunday to grant it a plot of land for a campus as soon as possible after its application for a lot in Coloane was turned down by the government by reason of the protection of cultural heritage.
Chan Meng Kam, who chairs the council of the university, made the remarks yesterday on the sidelines of the university's graduation ceremony at Tap Seac Multi Sports Stadium, The Macau Post Daily reports today.
Chan, one of the city's 12 directly-elected lawmakers who is also a member of the government top advisory body, the 10-member Executive Council (ExCo), told reporters that the government had turned down an application the university submitted two years ago for a plot of land in Coloane for the construction of its first campus.
Chan is a businessman and a prominent member of Macau's Fujianese community that accounts for over a fifth of the local population.
City University of Macau (formerly named Asia International Open University (Macau)) is a privately funded and owned open university bought and renamed by Chan in 2010 and 2011, respectively.
"Originally we applied to the government for a plot of land for a campus; the government explained that as there are many cultural heritage sites in Coloane … so we suspended [the application]. We also understand that cultural heritage sites must be protected," Chan said, adding that the university currently awaits the government's reply to their application for a parcel of land elsewhere in the city.
"We expect the total number of full-time students to reach 6,000 so we hope the government will grant us a plot of land that will be big enough for such a number of students," Chan said, adding, "I hope the government will grant us the plot as soon as possible."
According to Chan, there are about 1,700 students enrolled in the university; about 70 percent of them being locals.
Chan also pointed out that the university currently has enough classrooms including on four floors in a commercial building in Zape and a middle school in Taipa.
However, the university – whose origins go back to the founding of the private Asia International Open University in 1992 – has never had a proper campus.
The Asia International Open University was established after its owners sold the University of East Asia, founded in 1991, to the government in 1991, which then became the public University of Macau (UM).(macaune